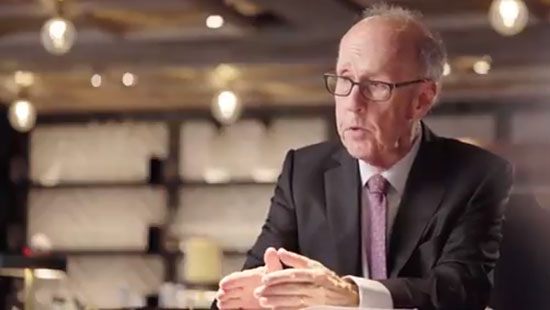 Yale News – classes Professor Roach teaches at Yale
Professor Stephen Roach, Former Senior Fellow at Yale University's Jackson School of Global Affairs, talks about the classes he teaches at Yale and how the Jackson School prepares Hong Kong students for Global Affairs.
Overview:
Established by the Kwok Scholars Association (founded by Dr. Walter Kwok), each year the Kwok Scholarships will provide full funding for one exceptional student from Hong Kong or mainland China who intend to develop a career in public service for the benefit of the Hong Kong community and/or betterment of China. Funding is available for one MPP in Global Affairs scholarship at the Yale University, annually. Scholarship is tenable for the full duration of a standard MPP course (2 years in length).
​Value of Scholarship:
​Tuition fees;
​A stipend for living expenses; and
​One return economy airfare.
Eligibility Criteria:
To be considered for a Yale Kwok Scholarship, an applicant must:
be a Chinese student or public service practitioner from Hong Kong or Mainland China;
have exceptional academic merit; and
have been offered a place to study the MPP in Global Affairs at the Jackson School at the Yale University.
​Selection Criteria:
​Kwok Scholarships aim to foster talents for future leaders to serve the public for the benefit and betterment of the people of Hong Kong and/or China. The broad selection criteria include:
​have financial need;
​demonstrate outstanding leadership;
​demonstrate a commitment to improve the lives of others and the intention to use his or her studies at Yale University to further that commitment; and
​​have a vision of serving the community with his or her field of expertise.
Application Procedure:
Candidates must first apply to the Jackson School directly. Each year, the online application is available from mid-August through January 2. In order to be considered for a Kwok scholarship, students must indicate that they are interested in Yale-based funding, and be successful in gaining a place for admission to the MPP in Global Affairs.
Eligible candidates who have received an offer from the Jackson School will automatically be considered for a Kwok Scholarship. No separate application is required.
Short-listed applicants may be contacted for final interviews and the successful Kwok Scholar will be notified of his/her selection.

​Further information and assistance:

Please see jackson.yale.edu and/or email [email protected] for further information about applying for a Yale Kwok Scholarship.

Photo Credit Michael Marsland