2022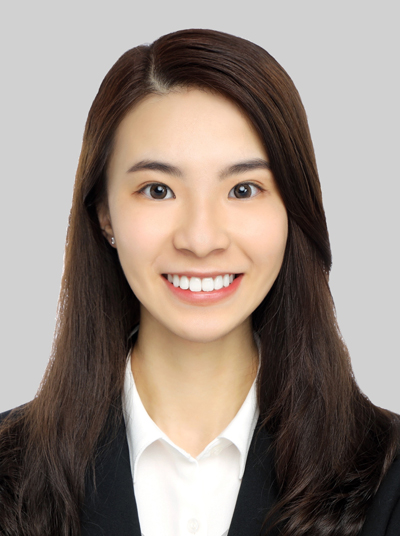 Cindy PANG Sum-yi
BS in Tourism and Event Management, The Hong Kong Polytechnic University

Cindy is currently an undergraduate student studying Tourism and Events Management at The Hong Kong Polytechnic University. She has a strong willingness to learn and explore new challenges with a can-do attitude and high adaptability to changes. She is eager to unleash her potential and build her career path in hospitality, tourism and events fields. She aspires to cultivate a global business mindset that can generate innovative ideas and utilize what she has learnt and experienced to benefit the society by inspiring more potential future leaders. Cindy looks forward to gaining practical knowledge and inspiring insights during her study at Cornell University.
2021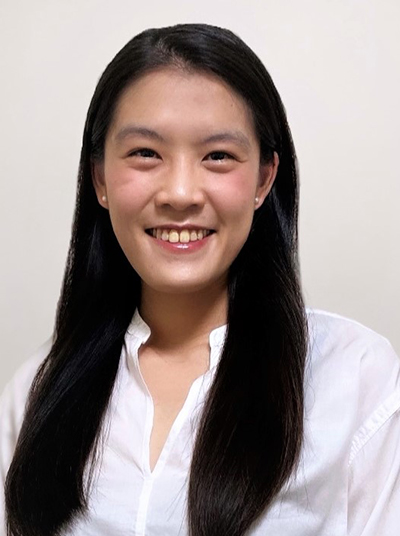 Stephanie CHEUNG Yu-sze
Master of Public Policy, the University of Oxford

Stephanie obtained her Bachelor's Degree in Business Administration from the Chinese University of Hong Kong. With a keen interest in urban development, she joined the social enterprise Urban Discovery and co-founded the NGO iDiscover Asia. Working towards the vision of boosting cultural capital to build stronger communities, Stephanie collaborated with private and public sectors in Hong Kong and a number of Asian cities to map cultural assets. She is involved in several social innovation and research projects in relation to community engagement, public space, cultural policies and building age-friendly communities. Upon her return from the University of Oxford, Stephanie wishes to utilize the skills and knowledge gained at the Master of Public Policy to foster partnerships and better social and urban policies, ultimately improving the city's liveability for the most vulnerable ones.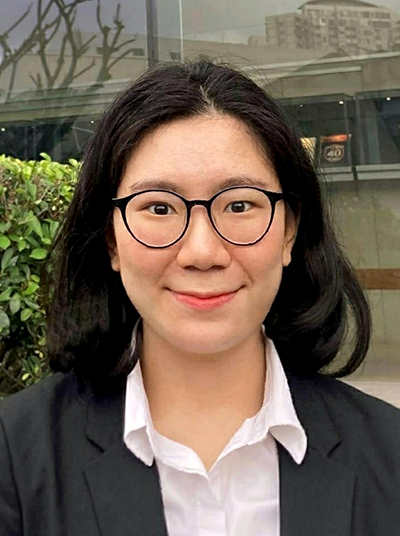 Alice LUI Hin-yung
BS in Hotel Management, The Hong Kong Polytechnic University

Alice is currently studying for the Hotel Management Undergraduate Degree at the School of Hotel and Tourism Management of the Hong Kong Polytechnic University. As a Hongkonger, she wishes to shape the better future of Hong Kong by sharpening its competitive edge, especially in the field of hospitality. Alice makes every endeavour to identify the potential solutions for the numerous challenges that Hong Kong is facing in today's global environment. Inspired by her voluntary experience, it is her humble wish to promote the education of hospitality industry and help hoteliers to reach their full potential in the hospitality industry. Alice looks forward to learning from passionate hoteliers at Cornell University and enriching her knowledge and insights in hospitality.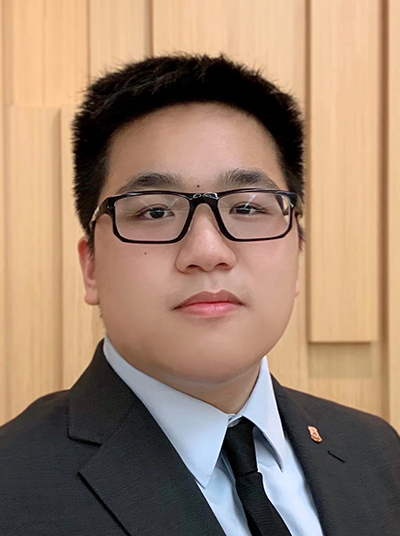 Tobias SO Shiu-to
BS in Hotel Management, The Hong Kong Polytechnic University

Tobias is currently a sophomore Hotel Management student at The Hong Kong Polytechnic University (PolyU) and Hotel ICON's Elite Management Trainee. Being inspired by his experience in extra-curricular activities, community service projects and student organisations at PolyU, he is driven to advocate for cultural diversity, social justice and mental health awareness. Tobias endeavours to create a progressive, inclusive and empowering work environment while incorporating innovative, ethical business practices to ease the social inequality and tension in the society. Through his forthcoming exchange experience at Cornell University, he wishes to gain unique perspectives and experiences in order to nurture his business acumen to propose possible solutions in addressing the goals mentioned above. Tobias looks forward to applying the relevant insights to the global hospitality industry in a post-pandemic landscape.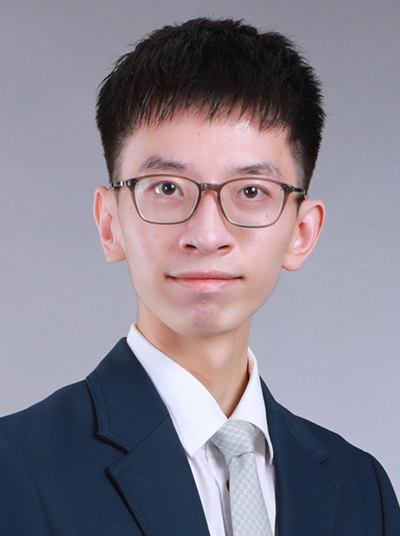 Christopher WONG Kakeung
Master of Arts in Global Affairs, Yale University

Chris is going to pursue the Master of Arts in Global Affairs at the Jackson Institute for Global Affairs of Yale University. After graduating from the University of Hong Kong with a Bachelor's Degree in Business Administration, he joined the Administrative Service of the Hong Kong SAR Government. Chris was appointed to policymaking roles in the Innovation and Technology Bureau and Home Affairs Bureau. At Yale, he wishes to focus his studies on the internal and external forces that are forging the future of Hong Kong. Chris is keen to integrate impact investing with human rights advocacy. He aspires to contribute to public policies in Hong Kong and China, especially in youth, gender and LGBTQ+ affairs.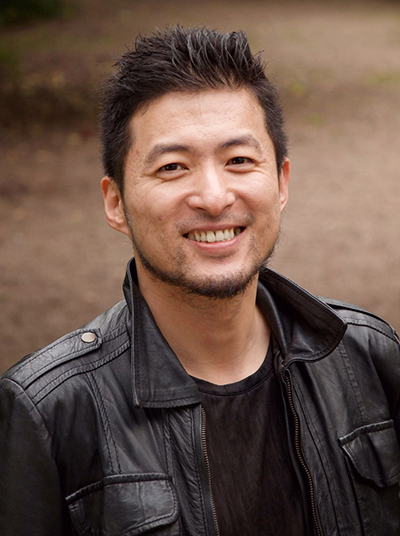 Muyi YANG Jia
Master of Public Policy, the University of Oxford

Muyi is a practitioner of peacebuilding and international development. He has extensive experiences in special education for high-risk youth integration in fragile communities. A graduate of Illinois Wesleyan University, he worked for "non-traditional" juveniles in several countries, including the U.S. and China. With a particular focus on the Middle East, Muyi has founded a charity school in Syria for children facing risks of drug addiction, gang violence, and radicalization. He is a Rotary Peace Fellow pursuing a master's degree in Peace and Conflict Studies at Uppsala University. As a strong advocate for the power of new technology to improve peacebuilding work, Muyi collaborates with peace-builders and techno-innovators for innovative peacebuilding methods. He looks to enhance his capacity to leverage multi-sectorial and non-traditional resources for global peacebuilding by dint of his studies of the Master of Public Policy at the University of Oxford.
2020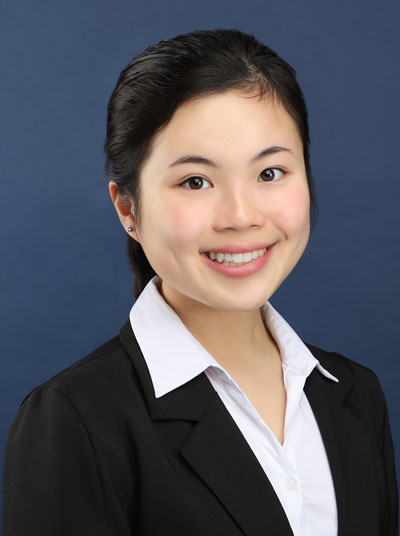 Sharon CHAU Long-ching
BA in Philosophy, Politics and Economics, the University of Oxford

Sharon is currently studying at Westminster School, London, having previously studied at Diocesan Girls' School. She is an avid debater and was the Captain of the Hong Kong National Team as well as the Champion of the Oxford and Cambridge Schools Debating Competitions. Having launched a blog to discuss radical policy ideas, she hopes to contribute to policy research. In the future, Sharon aspires to be part of international organisations such as the World Bank and IMF to play a role in eradicating global poverty and preventable diseases. Her passionate research into development economics makes her keen to minimise the inefficiencies, lack of accountability and harmful incentives of aid and tangibly improve the lives of individuals in the most destitute countries. In addition, she has been keen to tackle sinophobia and sexism as Deputy Head Girl at Westminster School and hopes to continue this mission at university and beyond.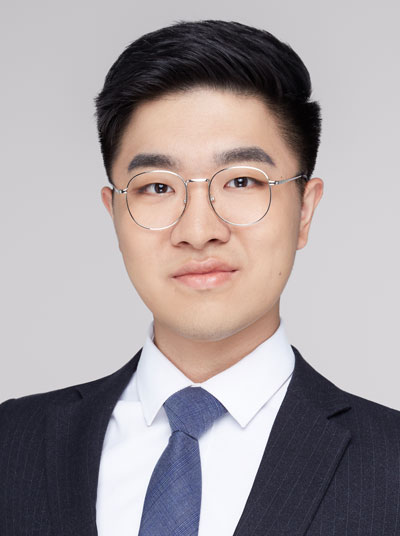 GUO Dongfang
Master of Public Policy, the University of Oxford

Dongfang has a profound interest in the role of impact investment and social entrepreneurship in tackling socio-environmental challenges facing global societies. After obtaining a degree in global marketing at the University of International Business and Economics, Dongfang will pursue an MPP degree at Oxford. Dedicated to advancing science and practice of business social impact, Dongfang has worked at both private sectors and non-profit organizations with focuses on sustainability and social value investment. He was an exchange student at Columbia University where he got himself fully devoted to the research of global economy and sustainable development issues. During undergraduate studies, he successfully led several community service initiatives and also co-founded an impact-oriented start-up aimed at empowering aspiring Chinese students who wish to study abroad. His former field placement was with the China Alliance of Social Value Investment.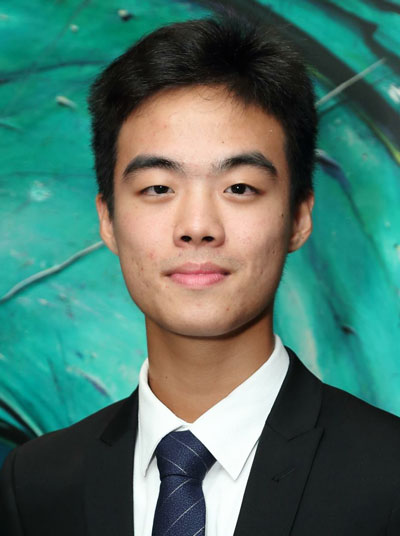 Jack LAM Chun-yip
MPhil in Politics (Comparative Government), the University of Oxford

Jack is a recent graduate from the University of Cambridge with a BA in Land Economy. With a profound sense of belonging to Hong Kong, he has interned with a number of NGOs, think tanks, social enterprises and the government with the aspiration to tackle land and housing problems and to enhance the competitiveness of Hong Kong as a global city. In his published paper with the University of Hong Kong, he concluded that a major revamp in our political system is necessary to break the current political deadlock and heal the social fragmentation amid fresh political focal points in the time to come. Through studying Comparative Government, he wishes to draw upon international lessons and combine theory with action to further solidify his ideas on the much-needed political transformation for Hong Kong. Ultimately, it is his humble wishes that Hong Kong can develop a mature civil society with various means for participation and a wider political spectrum for ideas to thrive.
Yannis LAM Chung-yan
BS in Hotel Management, The Hong Kong Polytechnic University

Yannis is currently studying Hotel Management at The Hong Kong Polytechnic University (PolyU). She believes that hospitality is a lifestyle and a way of life. She enjoys taking part in the local hospitality and tourism services to meet international like-minded friends. Yannis is the President of Campus YMCA of PolyU. She has been a Hong Kong Young Ambassador of Hong Kong Federation of Youth Group where she assisted tourists in tourism events including the Longines Masters and the Hong Kong Wine and Dine Festival. Apart from obtaining professional knowledge and thorough insights, Yannis hopes that studying at Cornell University would improve her understanding of cultural diversity in hospitality and allow her to learn from passionate hoteliers.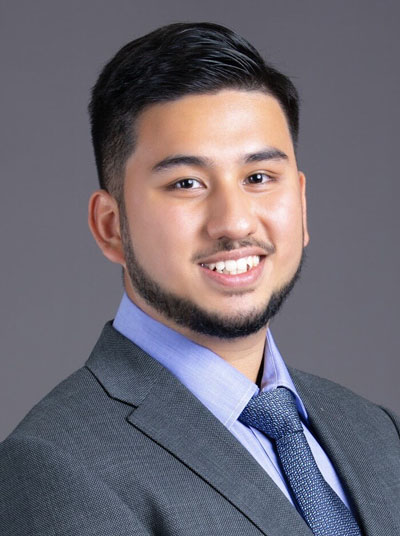 Roshan Prakash MELWANI
Roshan Melwani is a public interest advocate, accredited mediator and legal practitioner. After graduating from the LSE, Roshan has dedicated his career to advancing the constitutional rights of Hong Kong's marginalised communities. In this capacity, Roshan has handled a variety of landmark judicial reviews and legal applications for refugees, ethnic minorities and human trafficking victims. Roshan was previously with the United Nations at the Khmer Rouge Tribunal, working in an international criminal law defence team. He is currently a research fellow with the University of London, where he is focusing on legal and policy frameworks to address climate displacement in the Pearl River Delta. For his work, Roshan was nominated to the Zubin Foundation's inaugural Youth Diversity List: a list of ethnic minorities qualified to serve on Hong Kong government committees. Following the MPP at Oxford, Roshan will focus on addressing displacement and access to justice through holistic policy reform and participation in representative governance.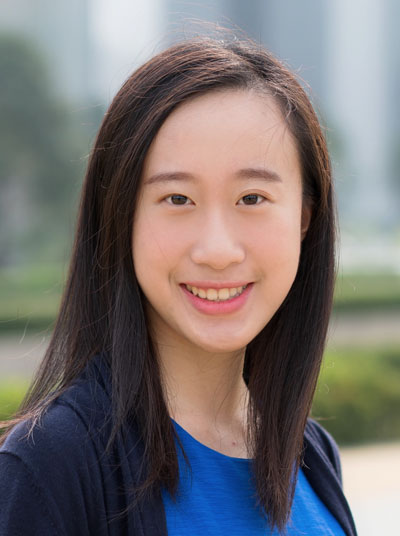 Kelly YUNG Ka-yi
BS in Hotel Management, The Hong Kong Polytechnic University

Kelly is currently studying Hotel Management in the School of Hotel and Tourism Management at the Hong Kong Polytechnic University. Being inspired by her leadership experience in AIESEC, Kelly sees leadership and management as powerful strategic tools to cultivate and hone one's life-long learning skills. Aiming to be a future high-calibre hotelier after graduation, Kelly is eager to bring empowering theories into the business management culture of hospitality industry. She believes positive people working in a progressive corporate culture brings in innovation and effective working relationships among colleagues in achieving excellence. She hopes to develop an inclusive, appealing and sustainable business environment in the industry to identify and nurture talents. Through her journey at Cornell University, Kelly looks forward to embracing new hotel management insights, knowledge and practical skills. It would greatly complement her continuing studies in Hong Kong and be conducive towards her aspirations to integrate business acumen in making inspiring changes in hospitality management.
---
2019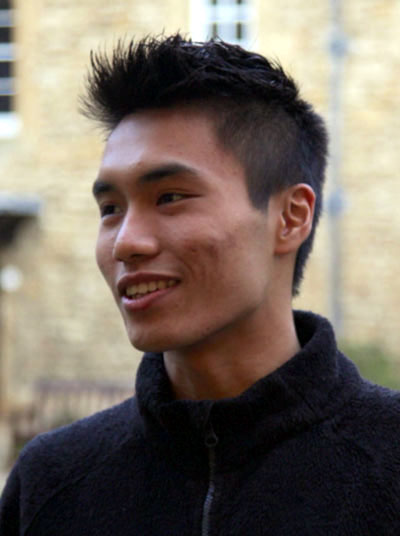 Jack CHONG Ming-yeung
BA in Philosophy, Politics and Economics, University of Oxford

Jack graduated from Wellington College, Berkshire, the United Kingdom. Previously he was a student at the Diocesan Boy's School in Hong Kong. Currently, he is the President of OX1 Incubator, the only equity-free ideation-to-seed-stage incubator in Oxford. He is also cofounder of UnbOx, a student initiative that upskills and matches top UK undergraduate students with paid internships at UK startups. At Wellington, Jack relaunched Disrupt, a student-run entrepreneurship society at Wellington College that became the largest society on the campus. As a beneficiary of education as a means of social mobility, he is keen to widen access to quality education by ethnic minorities in Hong Kong. He is heading the expansion in Hong Kong for Appli UK, an Oxford University-funded Higher Education SaaS ed-tech startup. He is an intermediate Arabic (Modern Standard Arabic) speaker and aspires to contribute to Sino-Arab dialogue.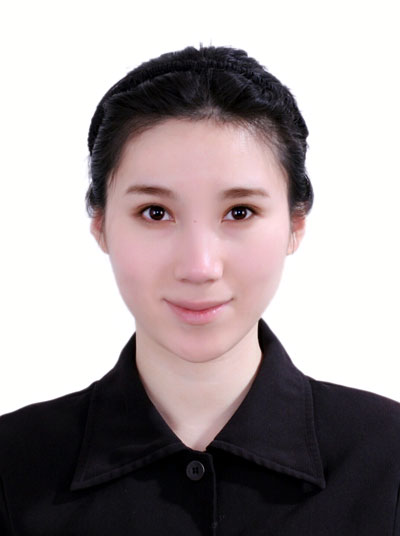 Zirui Huang
Zirui works at the China Intelligent Vehicle Of The Innovation Platform Co.,Ltd, she is responsible for strategy and business planning. Zirui attended the Purdue University in Management Science and Economics, she then went on to pursue a Bachelor's Degree in Fashion Design from the Fashion Institute of Technology in New York and a Master's Degree in Public Policy from the University of Oxford.
Venus YIM Ka-wai
BS in Hotel Management, The Hong Kong Polytechnic University

Venus is a student at The Hong Kong Polytechnic University (PolyU), School of Hotel and Tourism Department (SHTM), majoring in Hotel Management. As someone who was born and raised in Hong Kong, she is devoted to contributing for the betterment of her birthplace. Venus has benefited to a great extent from actively participating in leadership training, activities organizing and cultural interacting extra-curricular activities and programmes. She believes in the responsibility in oneself for the society and the environment. Thus, Venus endeavours to be one of the propellants for the revolutionization of the hospitality industry in Hong Kong someday, not only in a business sense of speaking, but also in the way the industry manages its social and environmental responsibilities. She aims to actualize the aforementioned goal with the aid of her experience and knowledge gained from Cornell University. Venus hopes that her exchange experience in Cornell would shape her for self-improvement and allow her to cultivate her confidence and maturity to make an actual contribution to Hong Kong.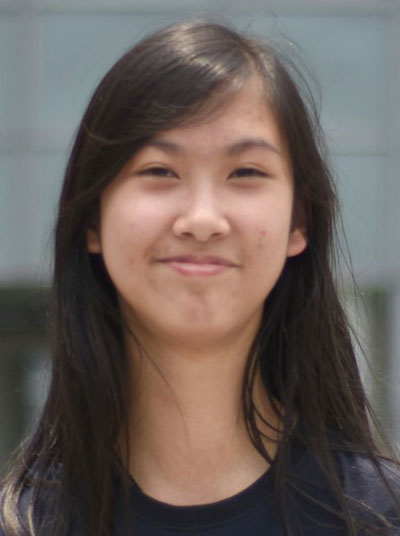 Gabie YIP Ka-yi
BS in Hotel Management, The Hong Kong Polytechnic University

Gabie graduated from St. Margaret's Co-educational English Secondary and Primary School, a school where she studied for 12 years and found her passion for hospitality. She is currently majoring in Hotel Management in SHTM of PolyU, a step closer to her aspiration. Gabie has always been fascinated by hotels from a young age in her limited but joyful travelling experience, it has become her passion to serve people for a satisfying stay. With her dedication to advance the service industry, she hopes to develop manpower in the hospitality industry. With the contemporary knowledge and insights Gabie will surely gain from her studies in Cornell University, she believes that it will aid her in further pursuing her career and to inspire more talents to develop their paths in the hospitality industry.
---
2018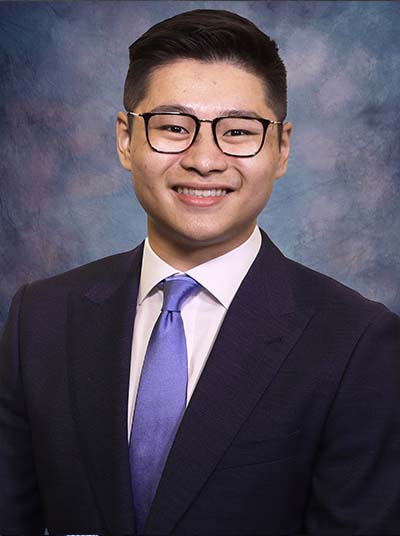 Gerald CHEN Cheuk-chun
Gerald graduated from the Hong Kong Polytechnic University ("PolyU"), with a Bachelor's Degree in Hotel Management in 2020. He was the valedictorian of his graduating class and the recipient of the Outstanding Student Award of his faculty in 2019. Prior to his tertiary education, Gerald was a student at St. Paul's College. Starting from a young age, Gerald has developed a strong interest in culinary arts and at the age of 15, he successfully published a cookbook "The Culinary Triangle". His interest in food and beverage had driven him to pursue a hotel management degree at PolyU. Throughout his undergraduate studies, Gerald was an active member of the student community, involved in various student bodies and organizations. After his semester in the School of Hotel Administration ("SHA") of Cornell University ("Cornell"), he was very inspired by the broad array of opportunities available in the real estate industry. He later decided to further his studies in law to better utilize his knowledge in hospitality to bring about bigger changes in the industry. Gerald is currently pursuing a Juris Doctor degree at the Chinese University of Hong Kong and he wishes to assimilate his hospitality background with his future legal profession by leveraging his combined knowledge in both hospitality and law.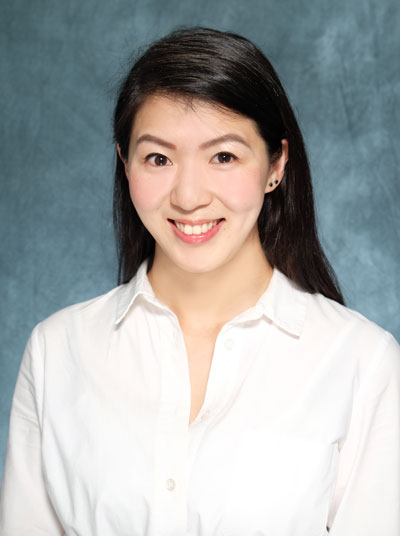 Cheryl LO Man-wai
Master of Public Policy, University of Oxford

Graduated from the University of California, Berkeley, with a Bachelor's Degree in Mass Communication, Cheryl currently works on wildlife conservation. She leads a campaign that aims to ban the ivory trade through policy change locally and internationally. The campaign has successfully mobilized Hongkongers from different walks of life to support the same cause. Her advocacy and lobbying work have led to ivory bans in Hong Kong and China which are reputed internationally as the game changer in reversing the decline in elephant populations. Cheryl has participated in conservation ground work with world renowned scientist Dr. Iain Douglas-Hamilton in Kenya. She co-authored the report 'The Hard Truth: How Hong Kong's Ivory Trade is Fuelling Africa's Elephant Poaching Crisis'. Cheryl looks forward to sharpening her analytical skills and channeling her experience at Oxford to strengthen public policies for wildlife conservation and environmental protection.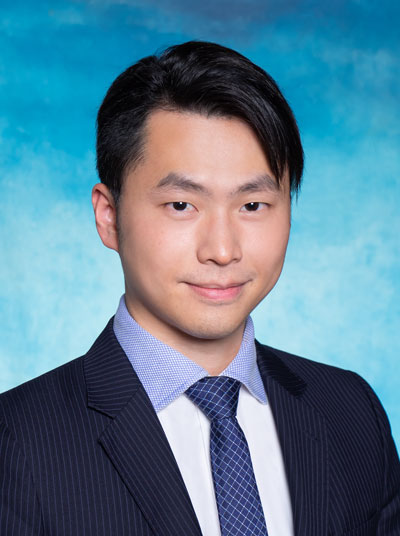 Dennis NGAN Yu-pang
Master of Public Policy, University of Oxford

Dennis works at the Hong Kong Jockey Club Charities Trust, he is responsible for communications and engagement with local and international philanthropic foundations. He was previously involved in grant-making of sports, arts and cultural projects in Hong Kong. Prior to that, Dennis worked at the Administrative Service of the Hong Kong SAR Government. He was appointed to work at Constitutional & Mainland Affairs, Commerce & Economic Development and the Home Affairs Department. Dennis holds a Bachelor's Degree in Business Administration from The Chinese University of Hong Kong and a Master's Degree in Public Policy from the University of Oxford. He looks forward to utilize his knowledge and experience gained at Oxford to strengthen the ties and collaboration in philanthropic activities between Hong Kong, the Greater China Region, and the rest of the world, in order to maximize social impacts.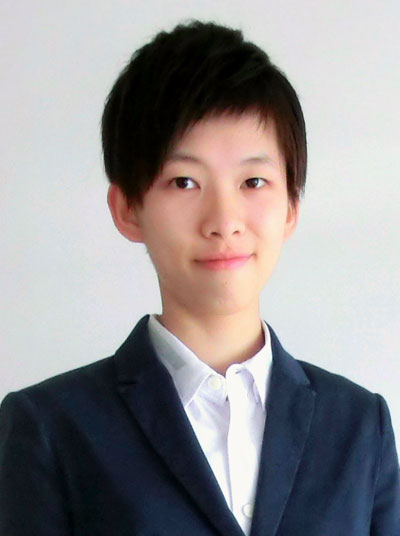 Scarlet WONG Yat-lam
BS in Hotel Management, The Hong Kong Polytechnic University

Scarlet graduated from Maryknoll Convent School. She is currently majoring in Hotel Management at PolyU. With her interest in food critique and enthusiasm in culinary arts, she hopes to engage in the food and beverage sector in the hospitality industry. To transform dining into an experience of togetherness and a remarkable source of collective memories is what Scarlet wants to achieve. She looks forward to applying her knowledge and insights from her Cornell experience and driving the collective improvement of the hospitality industry as future hoteliers put their heads together.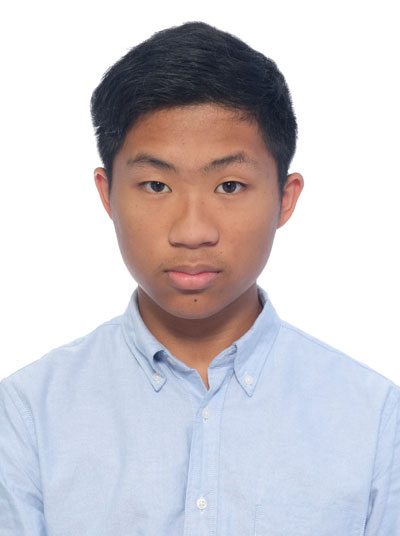 Martin YIP Cheuk-lam
BA in Philosophy, Politics and Economics, University of Oxford

Martin Yip is a student at Diocesan Boys' School. He developed an interest in current affairs since a young age which led him to follow local politics. As editor and contributor of school magazines, Martin recognizes the immense power of biased media and the echo chambers they form which has exacerbated divisiveness in society. He deeply appreciates the value of rational and pragmatic discussion in furthering political discourse. Martin believes every member of society has the potential to play a part in shaping its future. By reading PPE, he hopes to gain a comprehensive and in-depth understanding of governance as well as political systems in order to serve Hong Kong by encouraging civic participation and reducing inequality in society.
---
2017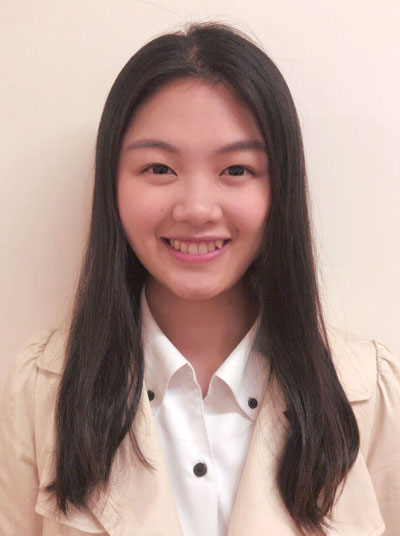 Agnes CHAN Tsz-ling
BS in Hotel Management, The Hong Kong Polytechnic University

Agnes is a student at PolyU, majoring in Hotel Management. With her passion for the hotel and tourism development, she wishes to execute brand new ideas and revolutionize the hospitality industry in Hong Kong and China. Agnes believes that international exposure is the best source of inspiration. Therefore, she strives for every golden opportunity, from offshore internship to leisure travel, to explore more about the world. Influenced by a service trip to Cambodia, Agnes understands the impacts of voluntourism on both the volunteers and the underprivileged. She will endeavor to acquire professional knowledge in SHA of Cornell and apply it to launch not only business projects, but also voluntourism projects to cultivate the morality of our next generation.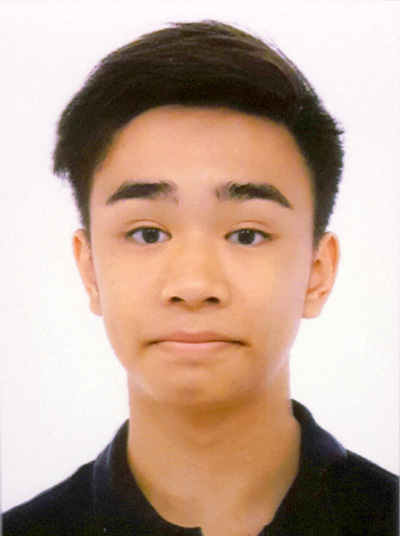 Harry LAU Kwun-hang
BA in Philosophy, Politics and Economics, University of Oxford

Harry Lau graduated from Diocesan Boys' School in Hong Kong. As an advocate of the Cantonese Language, he has coached and led his school to grand finals of local and regional Chinese debating tournaments. What he valued most from debating is not the best debater awards he attained, but the exposure to social and political dissension which inspired him to pursue resolution to the political impasse in Hong Kong. Harry recognises the prevalent intergenerational inequity and young people's dissatisfaction towards traditional institutions. By reading PPE at Oxford, he hopes to apply knowledge of these closely-knitted academic disciplines and instigate changes to promote social mobility in his homeland.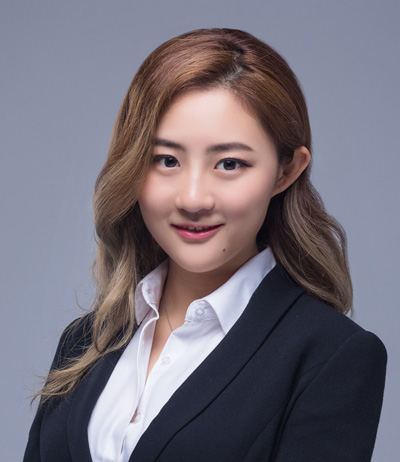 Vanessa WEI Rujia
BA in Philosophy, Politics and Economics, University of Oxford

Vanessa Wei holds a Bachelor's Degree from the Hong Kong University of Science and Technology (HKUST), double majoring in Marketing and Economics. She has represented the HKUST to compete, win and adjudicate at numerous international debating competitions, as well as hosted the 7th Hong Kong Debate Open in 2016. Vanessa firmly believes in the virtue of free, inclusive civil discourse in advancing the social causes in Hong Kong as well as in Mainland China. Seeing the lack of original news reporting in China, she wishes to contribute to the development of quality and accessible journalism in China. She is particularly passionate about the issues of education, poverty alleviation and feminism. Inspired by the numerous social enterprises using the concept of sharing economy and innovation in Hong Kong that act as a bottom-up approach in pushing for social changes, she looks forward to integrate her learnings in business and governance and apply them to the domain of social innovation in Greater China.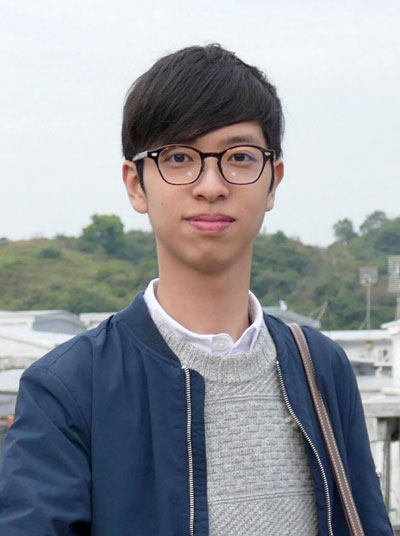 Angus WONG Yik-hang
BS in Tourism Management, The Hong Kong Polytechnic University

Angus graduated from St. Joseph's College in Hong Kong. He is currently a student at PolyU, majoring in Tourism Management. He actively participates in a large variety of extra-curricular activities. Angus has been heavily involved in the Student Union in his secondary school as well as PolyU's School of Hotel and Tourism Management. Besides, he also devotes himself to community service. Angus grabs every single opportunity to contribute to the society by joining different service projects in and out of school. He believes that the most effective way in changing the world is by education, thus he hopes to contribute back to the society in the future as an academia.
---
2015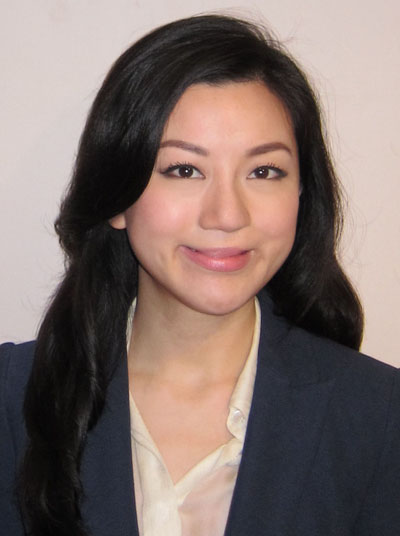 Ankie NG Hay Mun
Master of Public Policy, University of Oxford

Ankie has founded Shifted, a company providing consulting services on Impact Investing. She holds a Bachelor's Degree in International Relations and Economics from the University of Toronto. Following her Master of Public Policy ("MPP") study, Ankie has worked in various impact investing projects. She is appointed as a member of the organizing committee of Social Enterprise Summit. Ankie assists in building a Social Impact Bond at the University of Oxford ("Oxford"). She believes that private capital can be deployed to solve social issues in Hong Kong.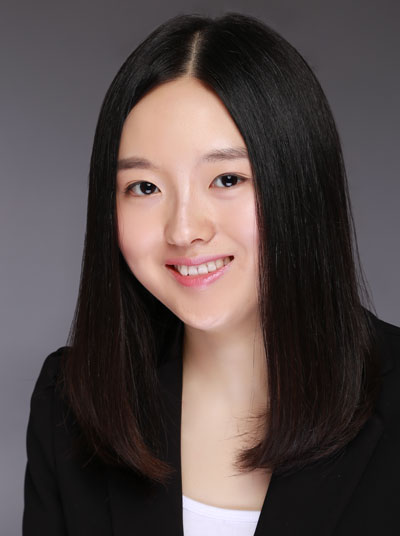 Clare TONG Jingwen
Master of Public Policy, University of Oxford

Jingwen holds a Bachelor's Degree in English Literature from Beijing Foreign Studies University. Following her MPP study, she has worked with the Office for Civil Society of the UK Cabinet Office and Oxford Policy Management. Jingwen is currently a Lead Analyst with China Policy. She hopes to be a reliable mentor, challenging the theoretical knowledge of political science and building a more inclusive civil society in China.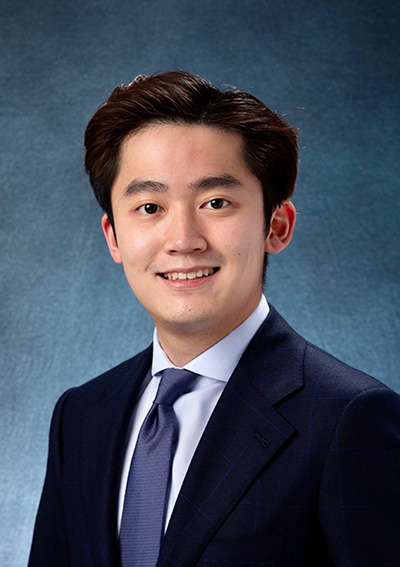 Charles WANG Luoduan
BA in Philosophy, Politics and Economics, University of Oxford

Charles graduated from Oxford with a Bachelor's Degree in PPE. He was one of the first Chinese served the Oxford Union. Charles believes that every major change comes from small contributions by each and every individual and he is determined to do his part in making a difference to the Hong Kong society. He is working as an Investment Banking Analyst with Credit Suisse.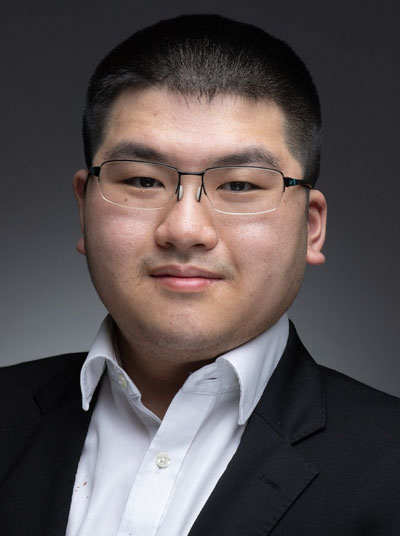 Brian WONG Yue-shun
BA in Philosophy, Politics and Economics, University of Oxford

Brian Wong graduated with an MPhil in Political Theory (Distinction) at Oxford and BA in Philosophy, Politics, and Economics (First Class Honours). Brian is the Rhodes Scholar (2020) for Hong Kong, due to study DPhil in Politics at Balliol College, Oxford from October 2020 onwards. They founded the Oxford Political Review, and serve as Founding Secretary to Citizen Action Design Lab, a Hong Kong-based policy think-tank; and Founding Fellow to Governance Partners Yangon, a Myanmar-based development NGO. Ranked amongst the top 13 speakers in the world (out of 720), Brian was on the leadership teams of the North American and European Universities Debating Championships, and serve amongst the coaches of the Chinese National Debating Team. They are passionate about rectifying historical and present structural injustices in non-democracies, advancing LGBTQ+ and ethnic minority rights in East Asia, and facilitating Hong Kong-China relations through productive and open dialogue. Their writings have appeared in publications such as TIME, Fortune, Times Higher Education, and South China Morning Post.
---
2014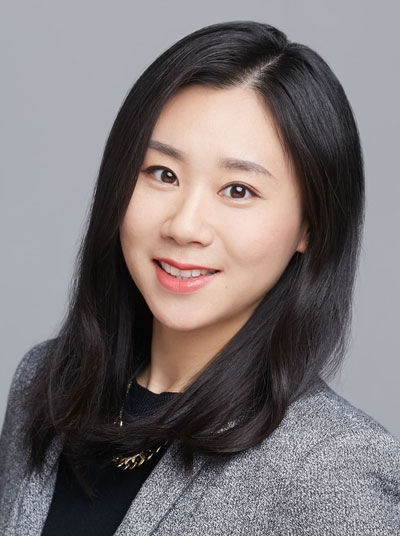 Melody GU Chun
Master of Public Policy, University of Oxford

Melody is currently a Senior Associate with Albright Stonebridge Group. She holds a Bachelor's Degree in English Literature and International Business from Nanjing University, a Master's Degree in International Economics from John Hopkins University and a MPP from Oxford. Melody has worked with the Department of General Assembly UN, Chinese Ministry of Commerce and the World Bank. She is a director of Common Future Fund, a Chinese NGO for humanitarian aid for refugees.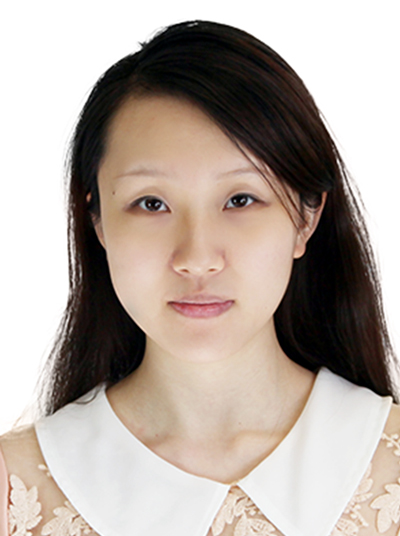 Sarah HE Yuan
Master of Public Policy, University of Oxford

Sarah holds a Bachelor's Degree in Comparative Literature and Creative Writing from the University of Chicago and a MPP from Oxford. She is currently a fiction author. Sarah is passionate about Chinese policy changes in foreign investment and she hopes to contribute to driving democratic development in Greater China in the future.
Chloe XU Duo
Master of Arts in Global Affairs, Yale University

Chloe Xu graduated from Beijing Foreign Studies University with a B.A. in English studies. After graduation, she worked with China's Xinhua News Agency in several different capacities, including English news writer covering international affairs, business desk editor, and resident correspondent in Middle East regional bureau. At Yale, she concentrated her research on East Asian foreign policy and is particularly interested in Sino-Japanese-U.S. policy interaction in the region. Chloe furthered her research on Sino-Japanese relation at the University of Tokyo as a Yale Fox Fellow. She is now a free-lance columnist.
---
2013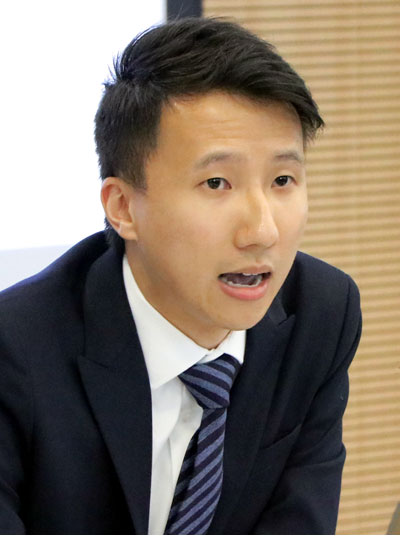 James CHAN Kin-sing
Master of Public Policy, University of Oxford

James works at the Policy, Research and Training Division of the Equal Opportunities Commission (EOC), an independent statutory body implementing the anti-discrimination ordinances in Hong Kong. He works on the anti-sexual harassment and disability portfolio at the EOC, he is now conducting a large-scale study to understand the prevalence of sexual harassment on university campuses, as well as students' views and opinions on the matter. Previously, James worked at United Nations Development Programme (UNDP) in Beijing, focusing primarily on access to justice, urbanization, and other international development issues. He co-founded an NGO, We Care, which aims at bridging gaps between ethnicities, promoting multiculturalism and debunking traditional racial stereotypes in Hong Kong. James obtained his MPP degree from the University of Oxford in 2014 and he is now studying for a LLM degree in Human Rights at the University of Hong Kong (HKU). He also holds a Bachelor's Degree double majoring in Politics and Public Administration and Journalism from HKU.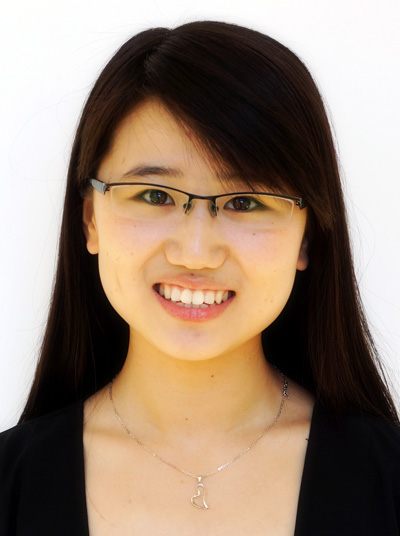 KONG Qingling
Master of Public Policy, University of Oxford

Qingling works with United Nations Educational, Scientific, and Cultural Organization in advancing inclusive and equitable quality education, with focuses on quality assurance and internationalization of higher education, skills development and youth empowerment. She has worked across developing contexts in Africa, Latin America, and Southeast Asia, including with CARE International on women's economic empowerment, with Imaflora on sustainable development of the Amazon, and with Ashinaga Africa Initiative. Qingling holds a Master of Public Policy degree from the University of Oxford, an MSc in Development Management from the London School of Economics and Political Science, and is currently pursuing a DPhil in Education at the University of Oxford.
---
2012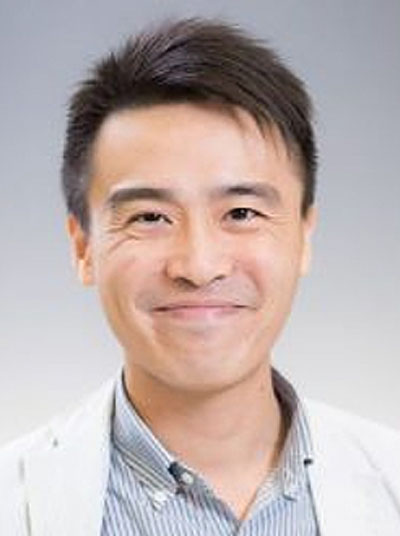 Ayo CHAN Yi-ngok
Master of Public Policy, University of Oxford

Ayo is a Hong Kong-born, Singapore-based investor who believes that the HKSAR can play a greater role in regional cooperation in Asia to create a community of equality and prosperity. He co-founded Governance Partners Yangon, a social venture in Hong Kong addressing a broad range of developmental challenges in Myanmar through bilateral policy exchanges. As a contributor to some of the leading Hong Kong newspapers, Ayo began his career with the financial industry and served as a managing partner of a 4As advertising firm in Singapore. He is also a standing committee member of Hong Kong Internet Finance Association with a major role to facilitate its development and partnerships in ASEAN countries.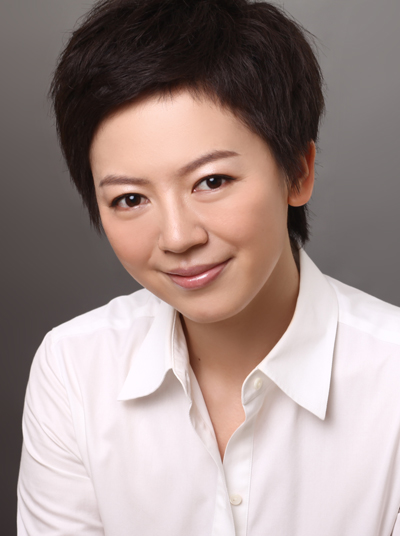 LIU Haining
Master of Public Policy, University of Oxford

Haining is currently the Head of Digital, Content and Communications at Ellen MacArthur Foundation, an NGO driving the transition towards a circular economy. She holds a MPP from Oxford, and a Master's Degree in Communications Studies from the Journalism School of Fudan University. Haining has worked in various non-profit and business organisations, leading their communication functions and campaigns. She is also a freelance broadcaster and columnist with extensive experience in the media sector as a journalist and news anchor, including BBC World Service and South China Morning Post.