Thomas Hale, Professor in Public Policy (Global Public Policy), Blavatnik School of Government, the University of Oxford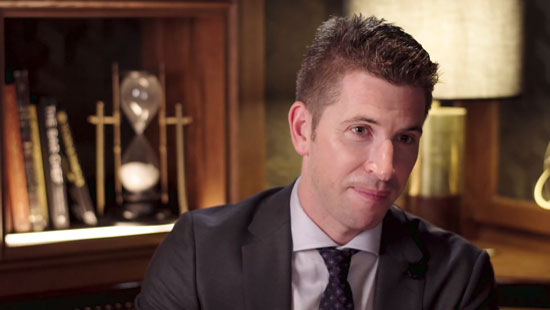 What makes the University of Oxford MPP program unique?
University of Oxford MPP in detail
Professor Hale's video on climate change
Professor Hale talked about what makes the Oxford MPP programme unique, the classes he teaches and how the Blavatnik School of Government prepares Hong Kong students for a career in public policy.
Overview:
Established by the Kwok Scholars Association (founded by Dr. Walter Kwok), each year the Kwok Scholarships will provide full funding for up to two exceptional students from Hong Kong and/or mainland China with an intention to serve the public for the benefit of the Hong Kong community and/or betterment of China. Funding is available for two graduate scholarships at the University of Oxford, annually. Scholarships are tenable for the full duration of a standard graduate course (1 or 2 years in length). Priority will be given to Master of Public Policy. Applicants of MSc in Psychological Research, MSc in Biodiversity, Conservation and Management, MSc in Environmental Change and Management, MSc in Nature, Society and Environmental Governance, MSc in Water Science, Policy and Management, MPhil in International Relations, MPhil in Politics (Comparative Government) and MPhil in Politics (Political Theory) are also welcome to apply.
Value of Scholarship:
Course fees;
A maintenance grant for living expenses; and
One return economy airfare.
Eligibility​ Criteria:
To be considered for a graduate Kwok Scholarship, an applicant must:
be a Chinese student from Hong Kong or Mainland China;
have exceptional academic merit; and
have been offered a place or have potential to be offered a place to study a graduate course at the University of Oxford that is covered by Kwok Scholarships.
Selection Criteria:
Kwok Scholarships aim to foster talents for future leaders to serve the public for the benefit and betterment of the people of Hong Kong and/or China.  The broad selection criteria include:
have financial need;
demonstrate outstanding leadership;
demonstrate a commitment to improve the lives of others and the intention to use his or her studies at the University of Oxford to further that commitment; and
have a vision of serving the community with his or her field of expertise.
Application Procedures and Timeline:
Candidates must first apply to the University of Oxford for the 2023 entry.
Eligible candidates who have potential to receive an offer or have received an offer from the University of Oxford should submit a separate application for a Kwok Scholarship via www.kwokscholars.org by 31st March 2023 and will be required to arrange for at least two references to be submitted on their behalf.
April 2023: Short-listed applicants will be interviewed and the selected applicants will be notified of their acceptance.

Application Deadline:

18.00 on Friday 31st March 2023 (China Standard Time)