30 April 2016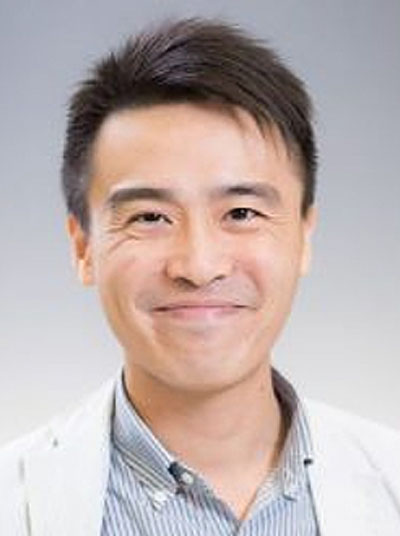 By Ayo Yi-ngok Chan
The Next Tiger Economy
What could be Hong Kong's contribution to a rising Myanmar?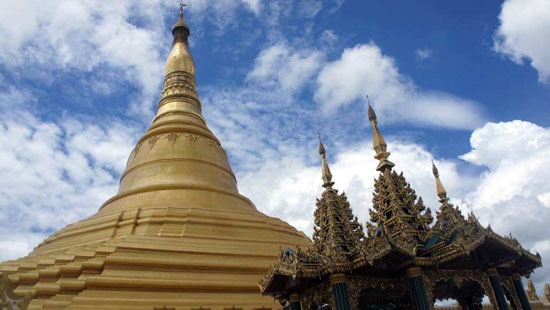 Whenever Myanmar made it into the news over the past few months, pundits have focused on the country's astonishing political transition. Clad in longyis (Burmese sarongs) and ethnic dress, Myanmar's MPs have been convening in the first elected parliament since 1962.

But will these spectacular political developments translate into the economic miracle that is needed to lift Myanmar out of poverty?

Even in Yangon, Myanmar's largest and most dynamic city, the economic growth of the last five years has been strikingly uneven. Despite the mushrooming of shopping malls, condos and chic bistros, most of the city's population remains desperately poor.

There are untold stories of deprivation in Yangon's slums. Michael Slingsby, an urban poverty expert, found a rampant tuberculosis epidemic when surveying some of these settlements. He was even more struck by the vast numbers of Yangon residents who had to take out loans, not just for major expenses (such as health emergencies), but simply for buying rice or potatoes.

And yet, located between economic powerhouses like China and India, Myanmar could be poised for an economic take-off. Dr Thant Myint-U, a well-known Burmese historian and author, recently noted in Foreign Policy:

Burma's position as a land bridge to India and the Indian Ocean is […] vital. The "One Belt One Road" transport scheme is Xi Jinping's signature initiative, and Burma is a lynchpin. China would like a new railway line connecting its interior to a deep-sea port on the Bay of Bengal, highways extended to India, and the Irrawaddy River transformed into a waterway for Chinese freight headed west.

At the same time, Special Economic Zones modelled on Shenzen have been front and centre in the outgoing Myanmar government's strategy for growth. China is an indispensable investor in such schemes.

Arguably, China is Myanmar's most important partner in the quest for becoming Asia's next tiger economy.

But China's role in Myanmar has also been controversial. China stands accused of exploiting vital natural resources (such as Myanmar's jade) with impunity.

In Yangon, Regional MP Nyo Nyo Thin sees Chinese companies as complicit in the rampant corruption and lack of transparency in real estate deals. In her view, investors like China have focused on land (the price of which has soared to unprecedented heights), but not on creating job opportunities.

Hong Kong, however, could play a different role in Myanmar's development.

Hong Kong is already one of Myanmar's largest investors, the third-largest in 2015. Myanmar government figures put Hong Kong investments in the country at US$ 7 billion in the first half of 2015 alone.

But Hong Kong also has other assets and capabilities which it can share. A 2015 index by the World Economic Forum ranked Hong Kong's civil service among the most effective in the world. It also ranks Hong Kong first in terms of infrastructure.

Clearly, Hong Kong – one of the original four tiger economies – can provide an inspiring model for making a city like Yangon into a prosperous metropolis.

That is the idea behind a new initiative called Governance Partners Yangon.

GPY is about bringing Hong Kong civil servants together with government officials in Yangon. Hong Kong officials can act as mentors, bringing to the table lifetimes of experience in dealing with rapid urbanisation.

Hong Kong officials could share dos and don'ts about anything from dealing with investors and managing industrial zones to the nuts-and-bolts of improving service delivery. Most of all, they could help civil servants in Myanmar with making projects happen. In a complex environment, where the road from ideas to reality is paved with challenges, this would be no small feat – in fact, it would be a game-changer.

By building a more effective civil service, Hong Kong can take out a major roadblock on Myanmar's path to development. But for Hong Kong there is yet another prize: new partnerships and the exchange of knowledge can provide a new model for the city's engagement with South-East Asia and beyond. Economic opportunities are sure to follow.
About the authors:
Patrick Hoffmann is a social entrepreneur who has lived and worked in Myanmar and Tanzania. He is deeply interested in how third-world cities can create growth and opportunities for all their citizens.

Ayo Chan is a HK-born, Singapore-based social entrepreneur and investor. He believes that Hong Kong can play a greater role in regional cooperation in Asia to create a community of equality and prosperity.