2018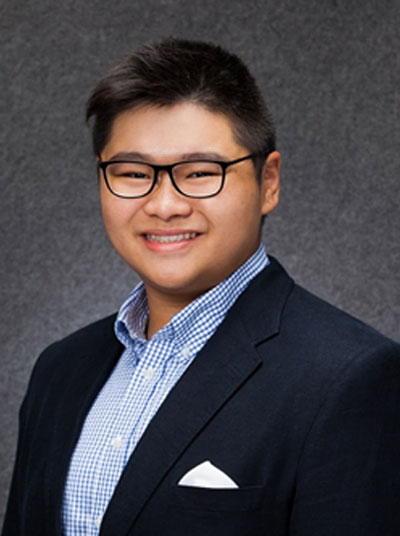 Gerald CHEN Cheuk-chun
BS in Hotel Management, The Hong Kong Polytechnic University
Gerald graduated from St. Paul's College, he is currently studying at the Hong Kong Polytechnic University ("PolyU"), majoring in Hotel Management. Starting from a young age, he has developed a deep passion for food. At the age of 15, Gerald has successfully published a cookbook "The Culinary Triangle". He wishes to use food and flavours as the tool to connect with different people, he believes that food is the ultimate representation of cultures and it is deep-rooted in the people's DNA. Gerald's volunteering experience in Finland makes him understand that conflicts usually start with misunderstanding and the way to prevent this is to allow people to understand. Through delivering different flavours to different parts of the world, he hopes he can facilitate people with different cultural backgrounds to understand and be exposed to other cultures. To Gerald, food is a celebration of cultures and that of human civilization. After his semester in the School of Hotel Administration ("SHA") of Cornell University ("Cornell"), he aims to influence his peers to think bigger and be part of the next major change in the Hospitality Industry in Hong Kong.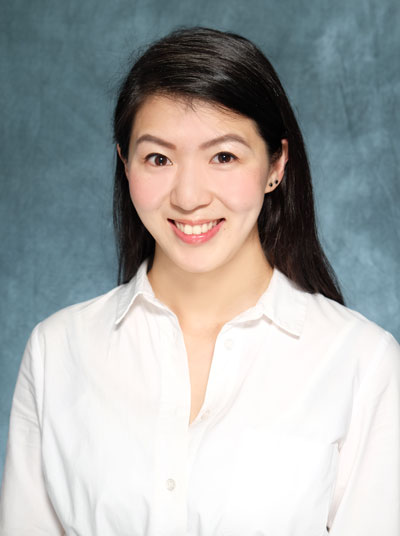 Cheryl LO Man-wai
Master of Public Policy, University of Oxford
Graduated from the University of California, Berkeley, with a Bachelor's Degree in Mass Communication, Cheryl currently works on wildlife conservation. She leads a campaign that aims to ban the ivory trade through policy change locally and internationally. The campaign has successfully mobilized Hongkongers from different walks of life to support the same cause. Her advocacy and lobbying work have led to ivory bans in Hong Kong and China which are reputed internationally as the game changer in reversing the decline in elephant populations. Cheryl has participated in conservation ground work with world renowned scientist Dr. Iain Douglas-Hamilton in Kenya. She co-authored the report 'The Hard Truth: How Hong Kong's Ivory Trade is Fuelling Africa's Elephant Poaching Crisis'. Cheryl looks forward to sharpening her analytical skills and channeling her experience at Oxford to strengthen public policies for wildlife conservation and environmental protection.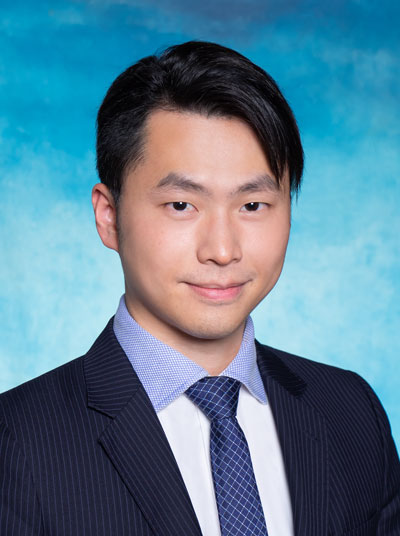 Dennis NGAN Yu-pang
Master of Public Policy, University of Oxford
Dennis is currently working at the Hong Kong Jockey Club Charities Trust, he is responsible for communication and engagement with local and international NGOs. He has been actively involved in formulating various sports, arts and cultural projects in Hong Kong. Previously Dennis worked at the Administrative Service of the Hong Kong Government. He was appointed to various departments including the Constitutional & Mainland Affairs Bureau and Commerce & Economic Development Bureau. Dennis was heavily involved in policy formulation in relation to electoral reform, consumer protection, as well as district administration. He holds a Bachelor's Degree in Business Administration from the Chinese University of Hong Kong. Dennis looks forward to utilize his knowledge and experience gained at Oxford to strengthen the ties and collaboration in philanthropic activities between Hong Kong, the Greater China Region, and the rest of the world, in order to generate and maximize social impacts.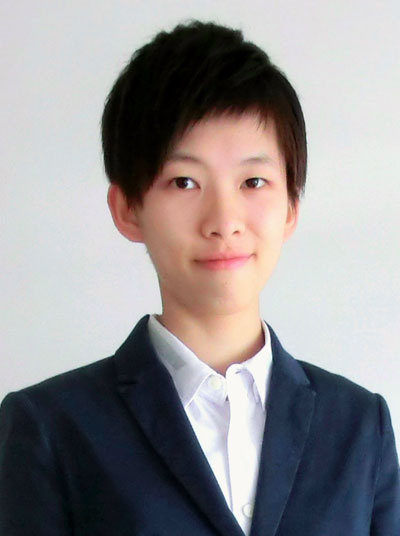 Scarlet WONG Yat-lam
BS in Hotel Management, The Hong Kong Polytechnic University
Scarlet graduated from Maryknoll Convent School. She is currently majoring in Hotel Management at PolyU. With her interest in food critique and enthusiasm in culinary arts, she hopes to engage in the food and beverage sector in the hospitality industry. To transform dining into an experience of togetherness and a remarkable source of collective memories is what Scarlet wants to achieve. She looks forward to applying her knowledge and insights from her Cornell experience and driving the collective improvement of the hospitality industry as future hoteliers put their heads together.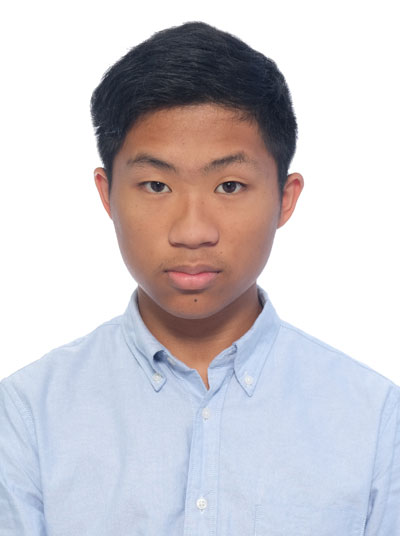 Martin YIP Cheuk-lam
BA in Philosophy, Politics and Economics, University of Oxford
Martin Yip is a student at Diocesan Boys' School. He developed an interest in current affairs since a young age which led him to follow local politics. As editor and contributor of school magazines, Martin recognizes the immense power of biased media and the echo chambers they form which has exacerbated divisiveness in society. He deeply appreciates the value of rational and pragmatic discussion in furthering political discourse. Martin believes every member of society has the potential to play a part in shaping its future. By reading PPE, he hopes to gain a comprehensive and in-depth understanding of governance as well as political systems in order to serve Hong Kong by encouraging civic participation and reducing inequality in society.
---
2017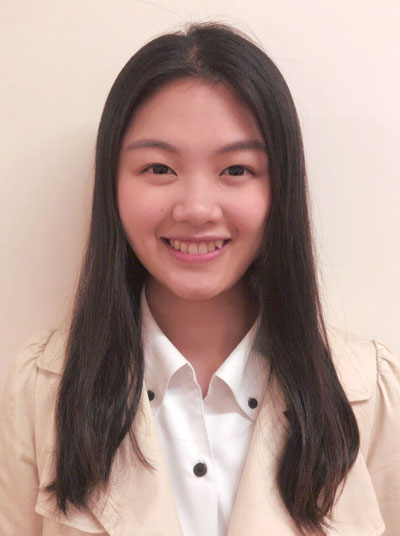 Agnes CHAN Tsz-ling
BS in Hotel Management, The Hong Kong Polytechnic University
Agnes is a student at PolyU, majoring in Hotel Management. With her passion for the hotel and tourism development, she wishes to execute brand new ideas and revolutionize the hospitality industry in Hong Kong and China. Agnes believes that international exposure is the best source of inspiration. Therefore, she strives for every golden opportunity, from offshore internship to leisure travel, to explore more about the world. Influenced by a service trip to Cambodia, Agnes understands the impacts of voluntourism on both the volunteers and the underprivileged. She will endeavor to acquire professional knowledge in SHA of Cornell and apply it to launch not only business projects, but also voluntourism projects to cultivate the morality of our next generation.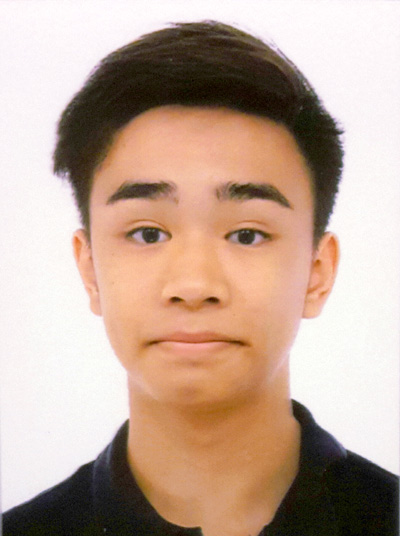 Harry LAU Kwun-hang
BA in Philosophy, Politics and Economics, University of Oxford
Harry Lau graduated from Diocesan Boys' School in Hong Kong. As an advocate of the Cantonese Language, he has coached and led his school to grand finals of local and regional Chinese debating tournaments. What he valued most from debating is not the best debater awards he attained, but the exposure to social and political dissension which inspired him to pursue resolution to the political impasse in Hong Kong. Harry recognises the prevalent intergenerational inequity and young people's dissatisfaction towards traditional institutions. By reading PPE at Oxford, he hopes to apply knowledge of these closely-knitted academic disciplines and instigate changes to promote social mobility in his homeland.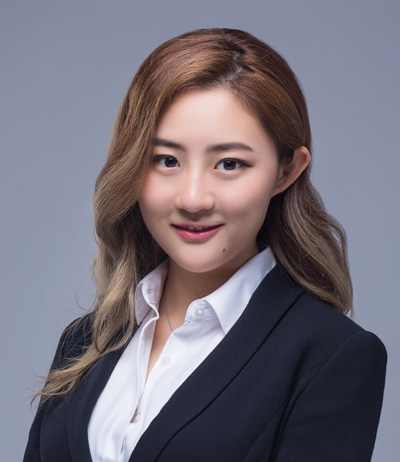 Vanessa WEI Rujia
BA in Philosophy, Politics and Economics, University of Oxford
Vanessa Wei holds a Bachelor's Degree from the Hong Kong University of Science and Technology (HKUST), double majoring in Marketing and Economics. She has represented the HKUST to compete, win and adjudicate at numerous international debating competitions, as well as hosted the 7th Hong Kong Debate Open in 2016. Vanessa firmly believes in the virtue of free, inclusive civil discourse in advancing the social causes in Hong Kong as well as in Mainland China. Seeing the lack of original news reporting in China, she wishes to contribute to the development of quality and accessible journalism in China. She is particularly passionate about the issues of education, poverty alleviation and feminism. Inspired by the numerous social enterprises using the concept of sharing economy and innovation in Hong Kong that act as a bottom-up approach in pushing for social changes, she looks forward to integrate her learnings in business and governance and apply them to the domain of social innovation in Greater China.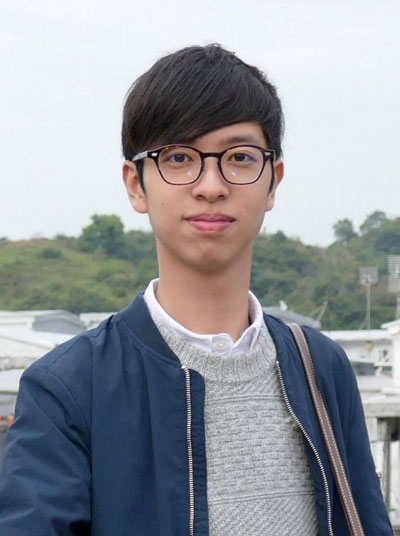 Angus WONG Yik-hang
BS in Tourism Management, The Hong Kong Polytechnic University
Angus graduated from St. Joseph's College in Hong Kong. He is currently a student at PolyU, majoring in Tourism Management. He actively participates in a large variety of extra-curricular activities. Angus has been heavily involved in the Student Union in his secondary school as well as PolyU's School of Hotel and Tourism Management. Besides, he also devotes himself to community service. Angus grabs every single opportunity to contribute to the society by joining different service projects in and out of school. He believes that the most effective way in changing the world is by education, thus he hopes to contribute back to the society in the future as an academia.
---
2015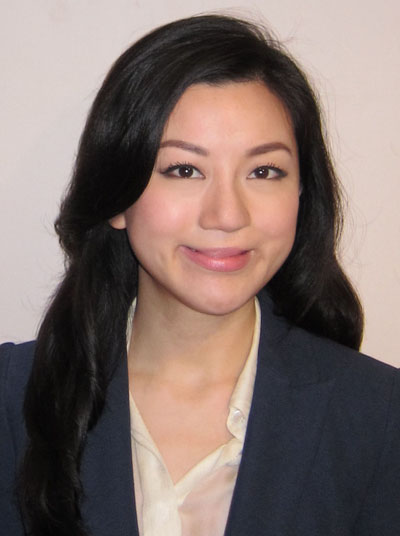 Ankie NG Hay Mun
Master of Public Policy, University of Oxford
Ankie Ng graduated from Blavatnik School of Government ("BSG") in 2016. Holding an Honours Bachelor of Arts ("B.A.") degree in International Relations and Economics from the University of Toronto, Ankie started work in investment banking at Bank of China International and was ranked as the top Utilities analyst by Bloomberg. Driven by a conviction to deploy her financial skills for the greater good of society, she moved to impact investing with SOW Asia and Asia Community Ventures.  Following her Master of Public Policy ("MPP") study, Ankie worked at the UK Cabinet Office and Bridges Ventures on social investing projects. She believes that private capital can be deployed to solve social issues in Hong Kong. Ankie is part of an Oxford speclialist team developing the OxNet Social Impact Bond to widen access to top universities for disadvantaged students in the UK. She is also a member of the organizing committee of Social Enterprise Summit.  Ankie currently runs an impact investment consulting firm in Hong Kong.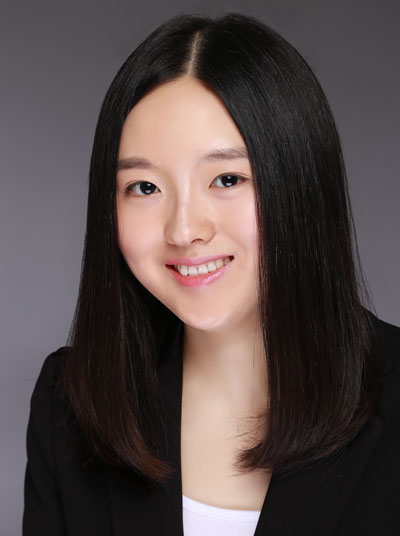 Clare TONG Jingwen
Master of Public Policy, University of Oxford
Jingwen Tong graduated from the BSG in 2016. Prior to the MPP programme, she obtained her B.A. in English Language and Literature from Beijing Foreign Studies University. During the course of her B.A. studies, she was a visiting student at Columbia University in 2014 and worked for New York's Girl Be Heard Theatre Company, helping to organise after-school educational programmes for under-privileged students through fund-raising and grant management. Jingwen co-founded an environmental on-line publication, delivering bilingual articles which focus on educating the public about energy efficiency and sustainable development. Following her MPP study, Jingwen interned at the Office for Civil Society of the UK Cabinet Office, conducting policy research on encouraging further philanthropic giving in the UK. She aspires to be a political scientist and a policy practitioner to build a stronger and more inclusive civil society in China. Jingwen is now working as a policy analyst at China Policy in Beijing.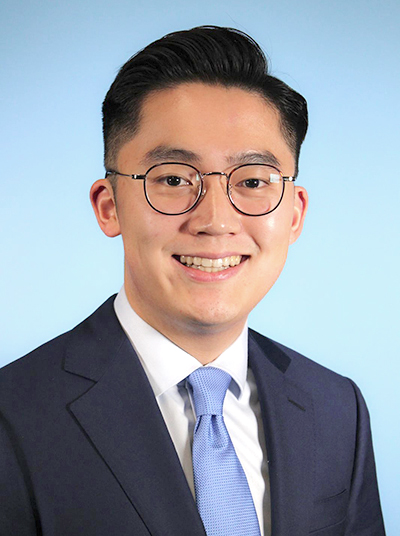 Charles WANG Luoduan
BA in Philosophy, Politics and Economics, University of Oxford
Having grown up in Shanghai, Charles Wang graduated from St. Paul's Co-educational College in Hong Kong. He is the Founder and Chairperson of the Hong Kong St. Paul's Coeducational College Branch of Everyone's Free which has later turned into Bluebird NK, a non-profit organisation aimed at helping North Korean refugees. Charles recognises that inequality of opportunities and media bias are among the important issues affecting the youth of Hong Kong and he hopes to use the knowledge gained at Oxford to tackle these problems in the future. He firmly believes that every major change comes from small contributions by each and every individual and he's determined to do his part in making a difference to Hong Kong society.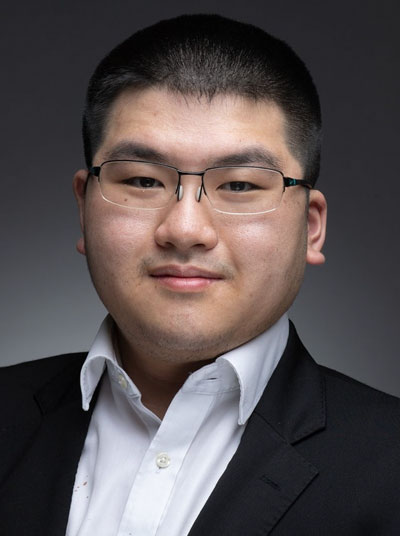 Brian WONG Yue Shun
BA in Philosophy, Politics and Economics, University of Oxford
Brian Wong completed his studies at the Island School, Hong Kong in 2015. He has represented Hong Kong and coached for and adjudicated at numerous international debating and public speaking events, as well as lending his services to local schools as an English educator and advocacy trainer and spearheading numerous regional Model United Nations conferences. He will be reading Philosophy, Politics, and Economics at Pembroke College, Oxford. As a firm believer in the virtue of free speech and discourse in advancing political progress in Hong Kong, Brian is driven by a passion for analysing and developing political theories on both Hong Kong and abroad. He looks forward to the exciting array of opportunities on offer at Oxford to help him develop an integrated, interdisciplinary understanding of governance that can be applied to Hong Kong, his beloved home city.
---
2014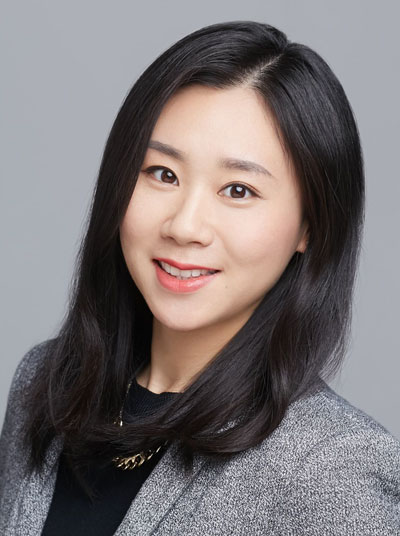 Melody GU Chun
Master of Public Policy, University of Oxford
Melody Gu worked in New York as a programme assistant at the Department of General Assembly, United Nations Headquarters after graduating from the Blavatnik School of Government in 2015. Prior to the MPP programme, she obtained her B.A. in English Literature and International Business from Nanjing University and a Master of Arts ("M.A.") in International Economics from Johns Hopkins University-Paul H. Nitze School of Advanced International Studies. Melody's policy interests lie in the international development arena, especially on poverty reduction and how institutional reform will facilitate that process. Previously, she worked at the Trade Barriers Investigation Division of China's Ministry of Commerce, where she helped Chinese enterprises tackle a U.S. 337 Section investigation on Intellectual Property issues. Melody also worked as a consultant at the World Bank's Urbanization Unit on its Malawi Urbanization Project and the Shanghai 2050 Urban Redevelopment Project, with an emphasis on infrastructure construction and industry upgrading. She is now working as an Associate at Albright Stonebridge Group in Beijing.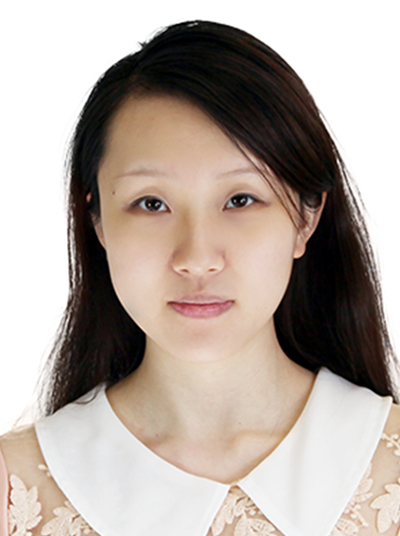 Sarah HE Yuan
Master of Public Policy, University of Oxford
Originally from China and having completed her undergraduate study at the University of Chicago majoring in Comparative Literature and Creative Writing, Sarah He went on to work for an education company in Hong Kong for a year as an academic counsellor, working with high school students on academic and future planning. Meanwhile, her time at home and abroad, at school and at work, has inspired her interest in education and economic policy. Sarah has witnessed many policy changes made by Beijing in recent years, especially with regard to foreign companies and investments, and she is also concerned with democratic development in the greater China region. The case of China is sometimes regarded as an outlier in policy discussions; although Sarah is sceptical about such claims; they make China's policy issues ever more intriguing.
---
2013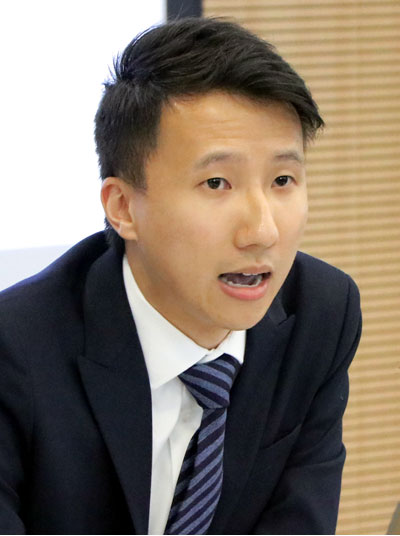 James CHAN Kin-sing
Master of Public Policy, University of Oxford
James works at the Policy, Research and Training Division of the Equal Opportunities Commission (EOC), an independent statutory body implementing the anti-discrimination ordinances in Hong Kong. He works on the anti-sexual harassment and disability portfolio at the EOC, he is now conducting a large-scale study to understand the prevalence of sexual harassment on university campuses, as well as students' views and opinions on the matter. Previously, James worked at United Nations Development Programme (UNDP) in Beijing, focusing primarily on access to justice, urbanization, and other international development issues. He co-founded an NGO, We Care, which aims at bridging gaps between ethnicities, promoting multiculturalism and debunking traditional racial stereotypes in Hong Kong. James obtained his MPP degree from the University of Oxford in 2014 and he is now studying for a LLM degree in Human Rights at the University of Hong Kong (HKU). He also holds a Bachelor's Degree double majoring in Politics and Public Administration and Journalism from HKU.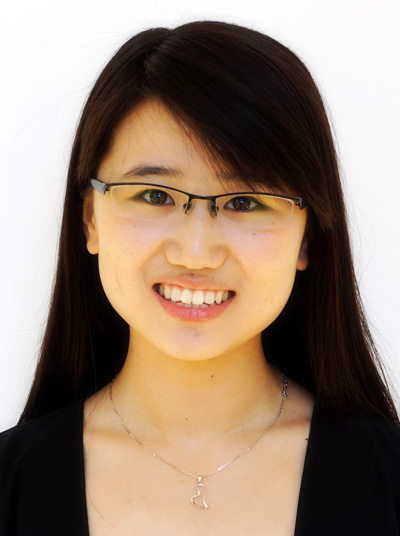 KONG Qingling
Master of Public Policy, University of Oxford
Qingling Kong holds firm the ideal of advancing the voices and interests of marginalised and underprivileged groups in the course of social development. She is currently working on education projects, assisting in African higher education systems, with United Nations Educational, Scientific and Cultural Organization based in Paris, France. Previously, Qingling served as a consultant for CARE International UK to evaluate the effectiveness of its social enterprise initiative on women's economic empowerment and to issue recommendations to leverage the Care Enterprise Initiative for boosting women's livelihood in rural areas. As an active volunteer for Ashinaga (a Japanese-based NGO providing education support to orphans), she led the London-based fund-raising event for Ashinaga's project Vision for Africa that supports African youth to become change-makers for their communities. Qingling holds a MPP degree from the University of Oxford and an MSc in Development Management from the London School of Economics and Political Science.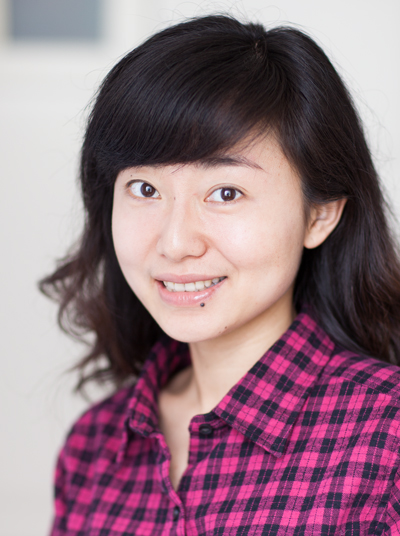 Chloe XU Duo
Master of Arts in Global Affairs, Yale University
Chloe Xu graduated from Beijing Foreign Studies University with a B.A. in English studies. After graduation, she worked with China's Xinhua News Agency in several different capacities, including English news writer covering international affairs, business desk editor, and resident correspondent in Middle East regional bureau. At Yale, she concentrated her research on East Asian foreign policy and is particularly interested in Sino-Japanese-U.S. policy interaction in the region. Chloe furthered her research on Sino-Japanese relation at the University of Tokyo as a Yale Fox Fellow. She is now a free-lance columnist.
---
2012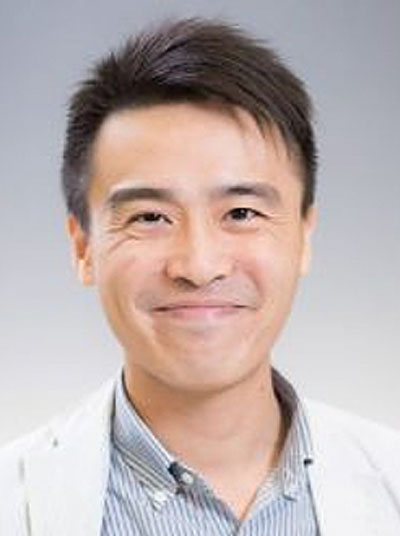 Ayo CHAN Yi-ngok
Master of Public Policy, University of Oxford
Ayo Chan is a Hong Kong-born, Singapore-based social entrepreneur and investor who believes that the HKSAR can play a greater role in regional cooperation in Asia to create a community of equality and prosperity. As a regular contributor to leading newspapers in Hong Kong, he is currently working on a capacity building programme addressing the developmental needs of Myanmar and a research network connecting young scholars and practitioners across Asian countries. Previously, he worked at Hong Kong and Shanghai Banking Corporation and Khazanah Nasional Berhad. Ayo obtained his MPP degree from Oxford in 2013, having completed his undergraduate degree in Politics and Economics at the HKU, where he was, for some time, an active students' union leader. He also holds a Sylff fellowship with Peking University and the Tokyo Foundation.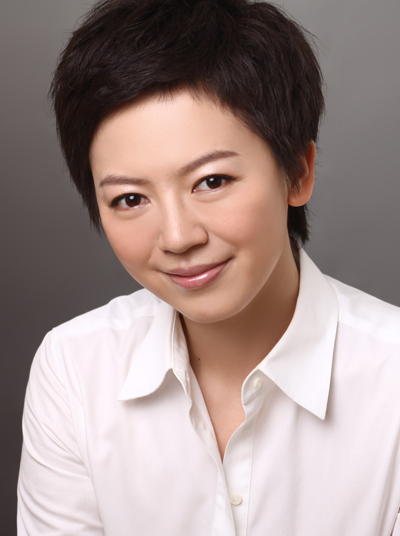 LIU Haining
Master of Public Policy, University of Oxford
Haining Liu is currently based in Beijing China as a Director for North Head, a communication & public relation consultancy firm. Haining graduated from Oxford in 2013 with a MPP and also holds a M.A. in Communications Studies from the Journalism School of Fudan University. In non-profit communications, she previously led the communication function for an education institute and a number of foundations. Haining has extensive experience in the media sector as a bilingual journalist and news anchor. Currently, she is also a freelance reporter. In February 2017, she presented the three-part radio documentary "Shanghai, City of Youth" for the BBC's 2017 Compass Season.