2017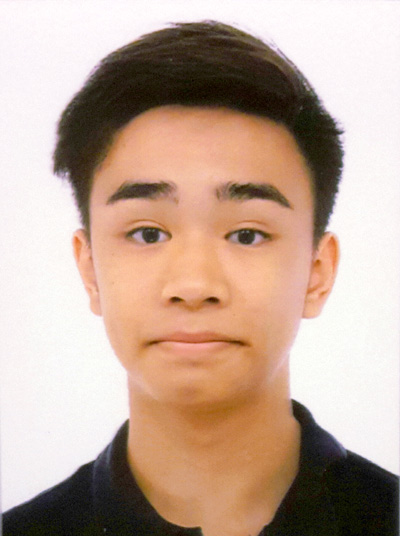 Harry LAU Kwun-hang
BA in Philosophy, Politics and Economics, University of Oxford
Harry Lau is currently a Grade 12 student at Diocesan Boys' School in Hong Kong. As an advocate of the Cantonese Language, he has coached and led his school to grand finals of local and regional Chinese debating tournaments. What he valued most from debating is not the best debater awards he attained, but the exposure to social and political dissension which inspired him to pursue resolution to the political impasse in Hong Kong. Harry recognises the prevalent intergenerational inequity and young people's dissatisfaction towards traditional institutions. By reading PPE at Oxford, he hopes to apply knowledge of these closely-knitted academic disciplines and instigate changes to promote social mobility in his homeland.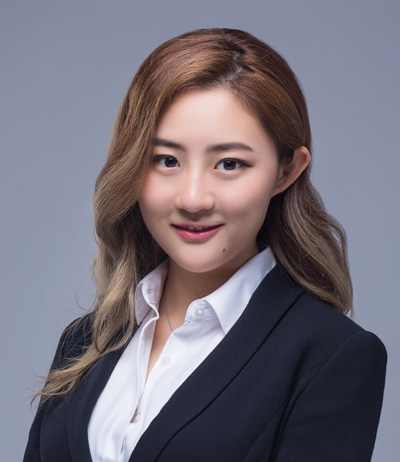 Vanessa WEI Rujia
BA in Philosophy, Politics and Economics, University of Oxford
Vanessa Wei is currently a student at the Hong Kong University of Science and Technology (HKUST), double majoring in Marketing and Economics. She has represented HKUST to compete, win and adjudicate at numerous international debating competitions, as well as hosted the 7th Hong Kong Debate Open in 2016. Vanessa firmly believes in the virtue of free, inclusive civil discourse in advancing the social causes in Hong Kong as well as in Mainland China. Seeing the lack of original news reporting in China, she wishes to contribute to the development of quality and accessible journalism in China. She is particularly passionate about the issues of education, poverty alleviation and feminism. Inspired by the numerous social enterprises using the concept of sharing economy and innovation in Hong Kong that act as a bottom-up approach in pushing for social changes. She looks forward to integrate her learnings in business and governance and apply them to the domain of social innovation in Greater China.
---
2015-16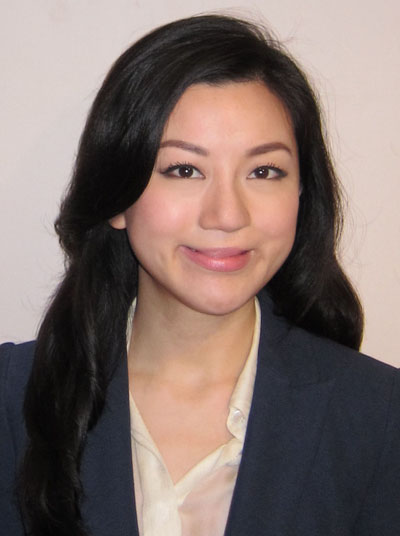 Ankie NG Hay Mun
Master of Public Policy, University of Oxford
Ankie Ng graduated from Blavatnik School of Government ("BSG") in 2016. Holding an Honours Bachelor of Arts ("B.A.") degree in International Relations and Economics from the University of Toronto, Ankie started work in investment banking as an equity research analyst at Bank of China International and was ranked as the top Utilities analyst by Bloomberg. Driven by a conviction to deploy her financial skills for the greater good of society, Ankie moved to impact investing, with responsibility for investor relations at SOW Asia, a venture philanthropic fund, where she secured funding from J.P. Morgan to structure an incubation programme to scale early-stage social enterprises. She also worked with Asia Community Ventures, an impact investing think tank, and conducted policy research supported by the Rockefeller Foundation. Following her Master of Public Policy ("MPP") study, Ankie worked with the Social Investment and Finance Team at the UK Cabinet Office and the Social Impact Bond Fund Team at Bridges Ventures, one of the largest global impact investing funds. She believes that private capital can be deployed to solve social issues in Hong Kong. Ankie looks forward to channeling her MPP experiences to formulate public policies conducive to the development of social investment in Hong Kong.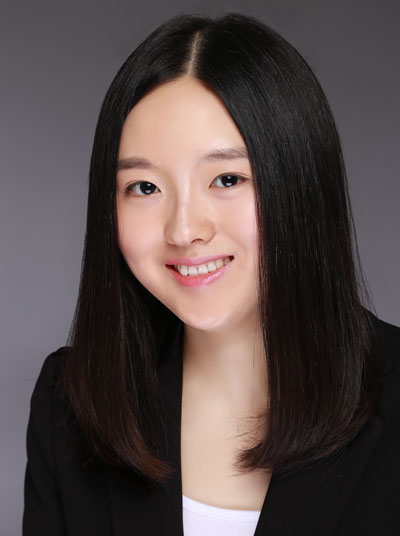 Clare TONG Jingwen
Master of Public Policy, University of Oxford
Jingwen Tong graduated from the BSG in 2016. Prior to the MPP programme, she obtained her B.A. in English Language and Literature from Beijing Foreign Studies University. During the course of her B.A. studies, she was a visiting student at Columbia University in 2014 and worked for New York's Girl Be Heard Theatre Company, helping to organise after-school educational programmes for under-privileged students through fund-raising and grant management. Jingwen co-founded an environmental on-line publication, delivering bilingual articles which focus on educating the public about energy efficiency and sustainable development. Following her MPP study, Jingwen interned at the Office for Civil Society of the UK Cabinet Office, conducting policy research on encouraging further philanthropic giving in the UK. She aspires to be a political scientist and a policy practitioner to build a stronger and more inclusive civil society in China.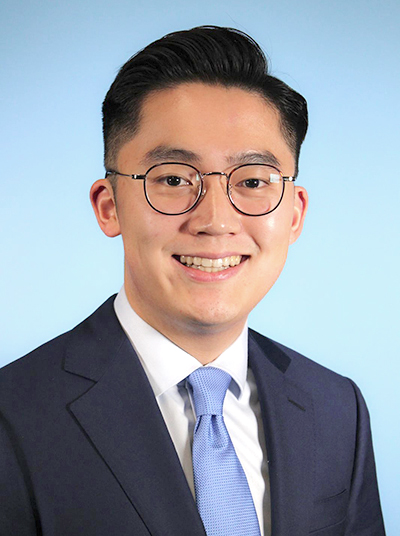 Charles WANG Luoduan
BA in Philosophy, Politics and Economics, University of Oxford
Having grown up in Shanghai, Charles Wang graduated from St. Paul's Co-educational College in Hong Kong. He is the Founder and Chairperson of the Hong Kong St. Paul's Coeducational College Branch of Everyone's Free which has later turned into Bluebird NK, a non-profit organisation aimed at helping North Korean refugees. Charles recognises that inequality of opportunities and media bias are among the important issues affecting the youth of Hong Kong and he hopes to use the knowledge gained at Oxford to tackle these problems in the future. He firmly believes that every major change comes from small contributions by each and every individual and he's determined to do his part in making a difference to Hong Kong society.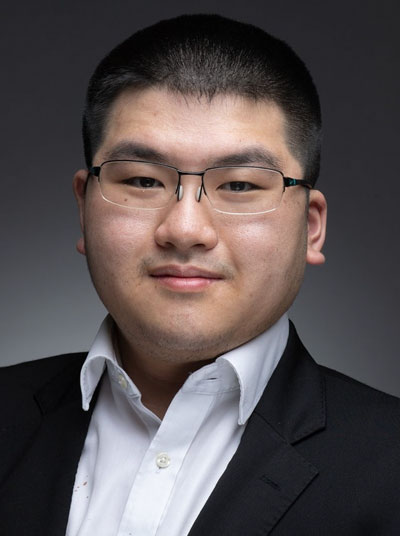 Brian WONG Yue Shun
BA in Philosophy, Politics and Economics, University of Oxford
Brian Wong completed his studies at the Island School, Hong Kong in 2015. He has represented Hong Kong and coached for and adjudicated at numerous international debating and public speaking events, as well as lending his services to local schools as an English educator and advocacy trainer and spearheading numerous regional Model United Nations conferences. He will be reading Philosophy, Politics, and Economics at Pembroke College, Oxford. As a firm believer in the virtue of free speech and discourse in advancing political progress in Hong Kong, Brian is driven by a passion for analysing and developing political theories on both Hong Kong and abroad. He looks forward to the exciting array of opportunities on offer at Oxford to help him develop an integrated, interdisciplinary understanding of governance that can be applied to Hong Kong, his beloved home city.
---
2014-15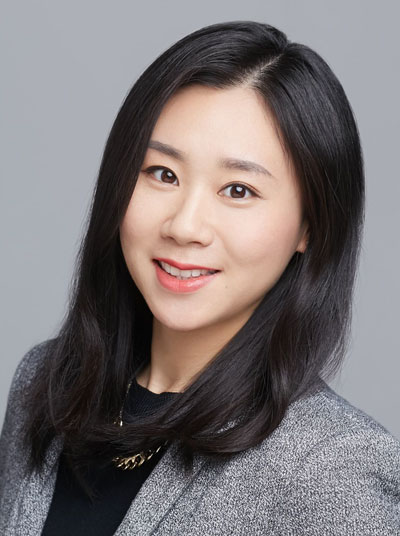 Melody GU Chun
Master of Public Policy, University of Oxford
Melody Gu worked in New York as a programme assistant at the Department of General Assembly, United Nations Headquarters after graduating from the Blavatnik School of Government in 2015. Prior to the MPP programme, she obtained her B.A. in English Literature and International Business from Nanjing University and a Master of Arts ("M.A.") in International Economics from Johns Hopkins University-Paul H. Nitze School of Advanced International Studies. Melody's policy interests lie in the international development arena, especially on poverty reduction and how institutional reform will facilitate that process. Previously, she worked at the Trade Barriers Investigation Division of China's Ministry of Commerce, where she helped Chinese enterprises tackle a U.S. 337 Section investigation on Intellectual Property issues. Melody also worked as a consultant at the World Bank's Urbanization Unit on its Malawi Urbanization Project and the Shanghai 2050 Urban Redevelopment Project, with an emphasis on infrastructure construction and industry upgrading. She is now working as an Associate at Albright Stonebridge Group in Beijing.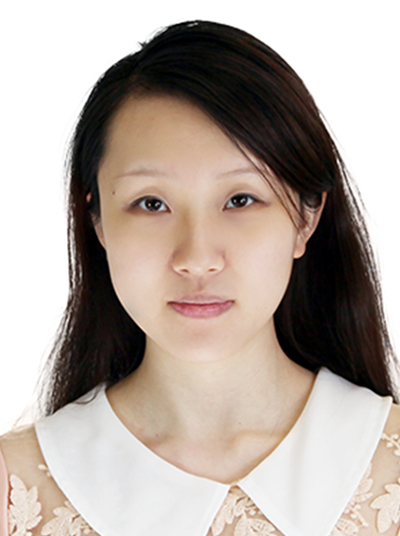 Sarah HE Yuan
Master of Public Policy, University of Oxford
Originally from China and having completed her undergraduate study at the University of Chicago majoring in Comparative Literature and Creative Writing, Sarah He went on to work for an education company in Hong Kong for a year as an academic counsellor, working with high school students on academic and future planning. Meanwhile, her time at home and abroad, at school and at work, has inspired her interest in education and economic policy. Sarah has witnessed many policy changes made by Beijing in recent years, especially with regard to foreign companies and investments, and she is also concerned with democratic development in the greater China region. The case of China is sometimes regarded as an outlier in policy discussions; although Sarah is sceptical about such claims; they make China's policy issues ever more intriguing.
---
2013-14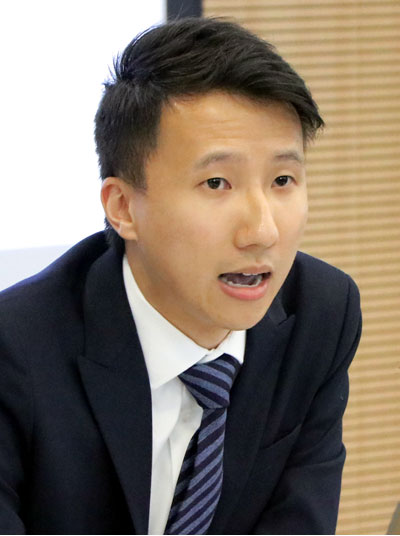 James CHAN Kin-sing
Master of Public Policy, University of Oxford
James Chan is a Hongkonger who aspires to explore how technology can better inform citizens and promote deliberative democracy efficiently and effectively. He is currently a Policy, Research and Training Officer at the Equal Opportunities Commission, an independent statutory body with the responsibility for implementing the anti-discrimination ordinances in Hong Kong. Prior to that, James worked as a programme coordinator at the China Office at the United Nations Development Programme ("UNDP") on access to justice, urbanization, public participation and civil society development. He is the co-author of a UNDP publication: Rethinking Smart Cities – ICT for New-type Urbanisation and Public Participation at the City and Community Level in China. James also worked for Sunlight Foundation in Washington DC on international open data and open government policy. He is a co-founder of We Care, an NGO aims at bridging the gaps between ethnicities in Hong Kong. James holds a MPP from the University of Oxford and a Bachelor degree (double majoring in Politics and Public Administration and Journalism) from the University of Hong Kong.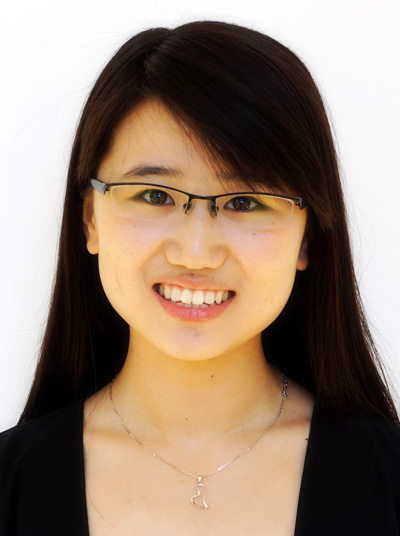 KONG Qingling
Master of Public Policy, University of Oxford
Qingling Kong holds firm the ideal of advancing the voices and interests of marginalised and underprivileged groups in the course of social development. She is currently working on education projects, assisting in African higher education systems, with United Nations Educational, Scientific and Cultural Organization based in Paris, France. Previously, Qingling served as a consultant for CARE International UK to evaluate the effectiveness of its social enterprise initiative on women's economic empowerment and to issue recommendations to leverage the Care Enterprise Initiative for boosting women's livelihood in rural areas. As an active volunteer for Ashinaga (a Japanese-based NGO providing education support to orphans), she led the London-based fund-raising event for Ashinaga's project Vision for Africa that supports African youth to become change-makers for their communities. Qingling holds a MPP degree from the University of Oxford and an MSc in Development Management from the London School of Economics and Political Science.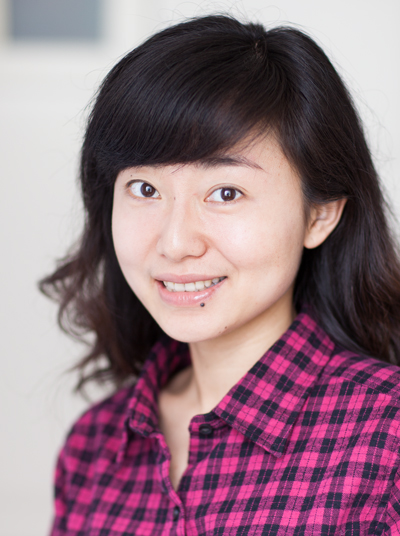 Chloe XU Duo
Master of Arts in Global Affairs, Yale University
Chloe Xu graduated from Beijing Foreign Studies University with a B.A. in English studies. After graduation, she worked with China's Xinhua News Agency in several different capacities, including English news writer covering international affairs, business desk editor, and resident correspondent in Middle East regional bureau. At Yale, she concentrated her research on East Asian foreign policy and is particularly interested in Sino-Japanese-U.S. policy interaction in the region. Chloe furthered her research on Sino-Japanese relation at the University of Tokyo as a Yale Fox Fellow. She is now a free-lance columnist.
---
2012-13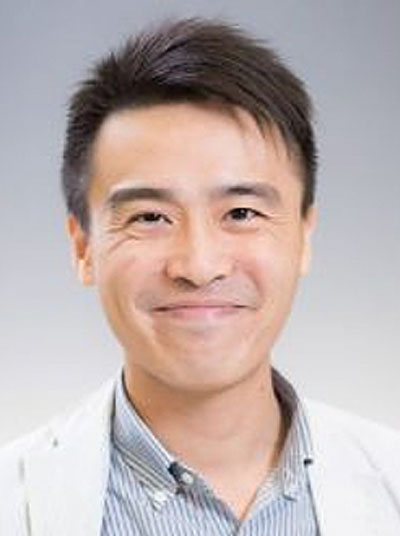 Ayo CHAN Yi-ngok
Master of Public Policy, University of Oxford
Ayo Chan is a Hong Kong-born, Singapore-based social entrepreneur and investor who believes that the HKSAR can play a greater role in regional cooperation in Asia to create a community of equality and prosperity. As a regular contributor to leading newspapers in Hong Kong, he is currently working on a capacity building programme addressing the developmental needs of Myanmar and a research network connecting young scholars and practitioners across Asian countries. Previously, he worked at Hong Kong and Shanghai Banking Corporation and Khazanah Nasional Berhad. Ayo obtained his MPP degree from Oxford in 2013, having completed his undergraduate degree in Politics and Economics at the University of Hong Kong, where he was, for some time, an active students' union leader. He also holds a Sylff fellowship with Peking University and the Tokyo Foundation.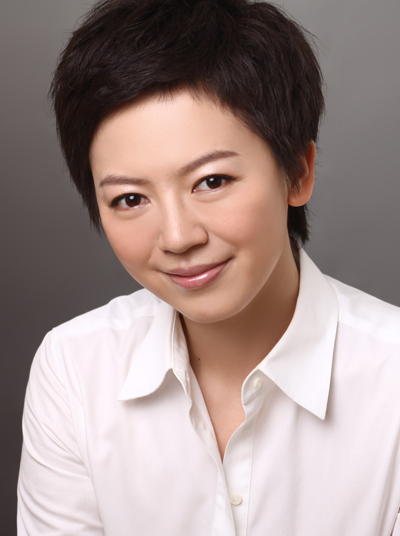 LIU Haining
Master of Public Policy, University of Oxford
Haining Liu is currently based in Hangzhou China as the Director of Public Affairs for the Westlake Institute for Advanced Study, China's first private not-for-profit research institute. Previously she served as the Communications Manager of Energy Foundation China. Haining graduated from the University of Oxford in 2013 with a MPP and also holds a M.A. in Communications Studies from the Journalism School of Fudan University. In non-profit communications, she previously led the communication function for a Beijing-based Chinese private foundation focusing on social enterprises. Haining also worked as China Advisor on Global Shark Campaign at the Pew Charitable Trusts. In corporate communications, she was a member of Ford Motor China's Public Affairs team, responsible for corporate-level messaging and international media relations. Haining has extensive experience in the media sector as a bilingual journalist and news anchor. She started working in journalism at the South China Morning Post as news assistant and became the paper's China features writer before moving into broadcast media in 2007 with Beijing Television. As the anchor woman for its 10 pm Nightly News, and while at China Central Television, Haining reported on major news stories in China and interviewed high-profile global news-makers and policy-makers. Currently, she is also a freelance reporter. In February 2014 Haining co-presented the BBC World Service documentary "Missing Histories: China and Japan". In February 2017, she presented the three-part radio documentary "Shanghai, City of Youth" for the BBC's 2017 Compass Season.