Scholars' Update
Stephanie Cheung, Roshan Melwani

and

Muyi Yang

completed their Master of Public Policy studies on a high note.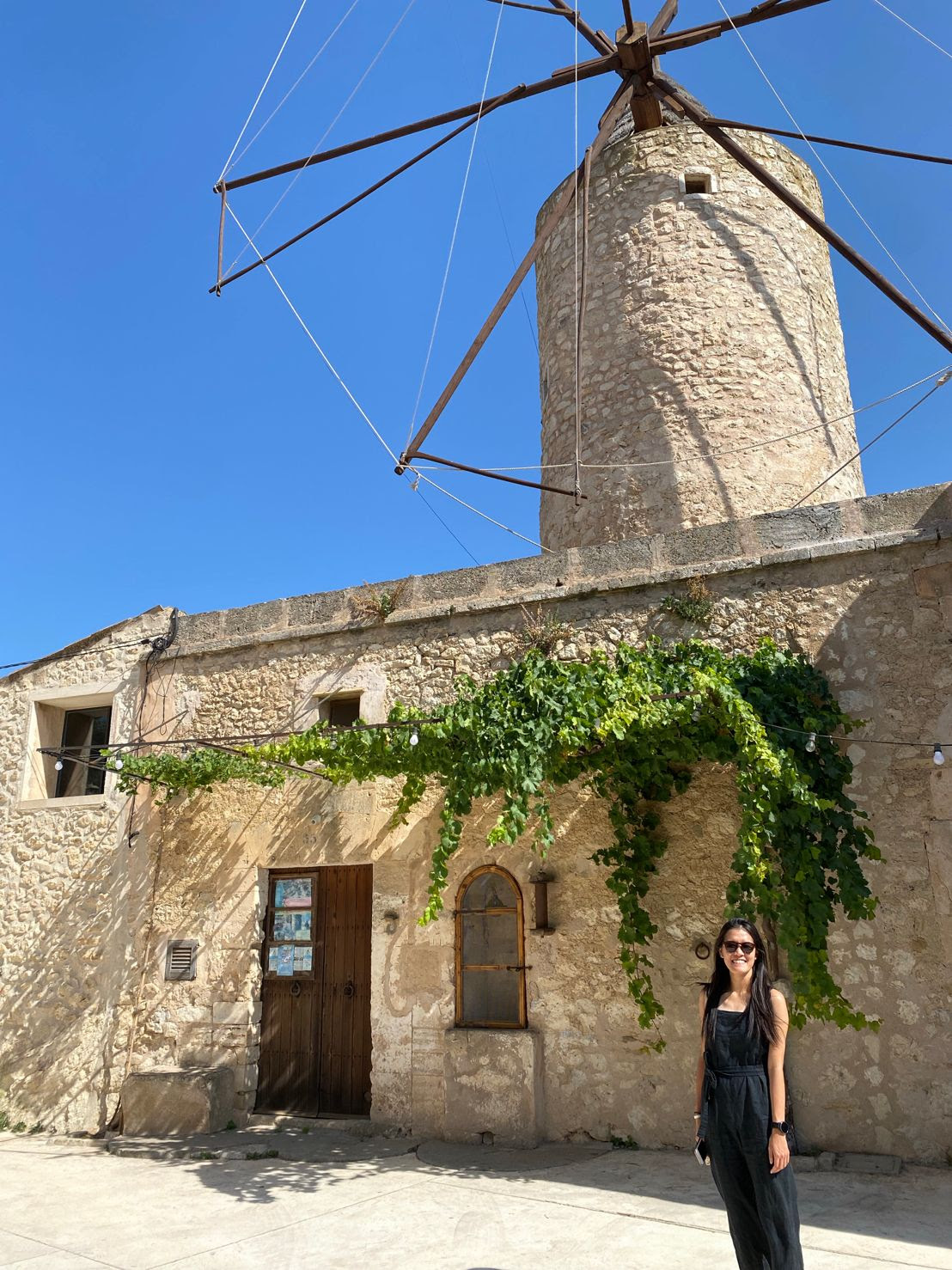 Sustainable Development Goals (SDG) Impact Lab in Spain
Stephanie Cheung joined Oxford SDG Impact Lab which placed her in Majorca, Spain. She worked on policy recommendations to alleviate the problem of over-tourism during peak seasons and its corresponding environmental and social issues, including seasonal unemployment.
Climate Action with United Nation High Commission for Refugees (UNHCR) in Geneva
Roshan Melwani is interning at the UNHCR in Geneva, Switzerland, he is working at the Office of the Special Advisor on Climate Action. He has been assisting the Special Advisor in designing and implementing UNHCR's climate finance strategy, as well it's engagement at COP27 and other international climate and humanitarian policy processes.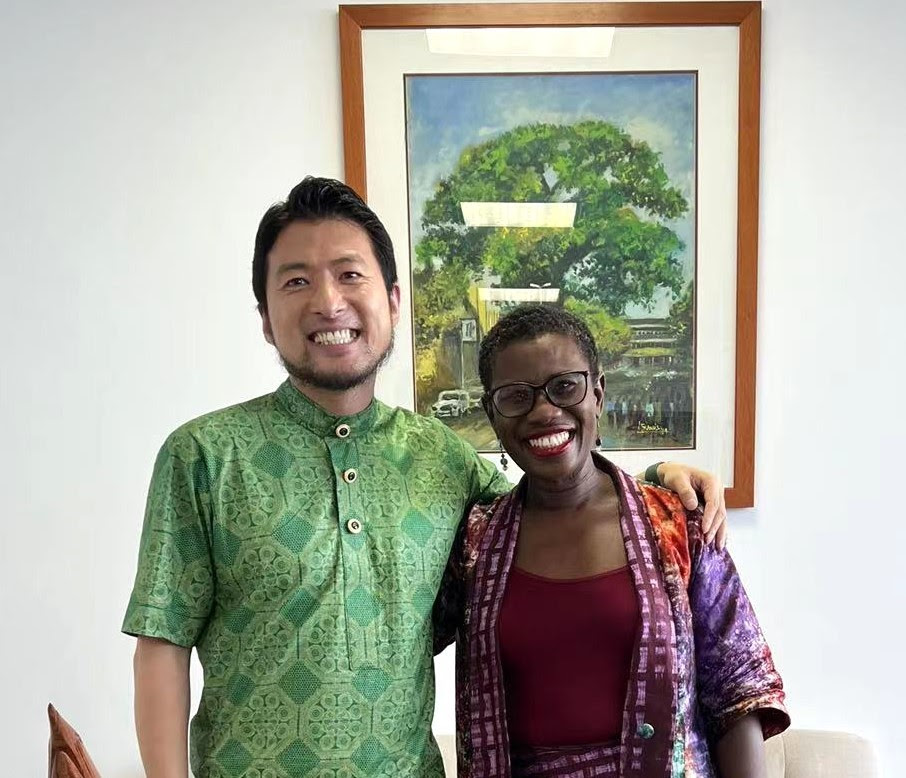 Advising on energy and climate change policies in Sierra Leone
Muyi Yang spent his summer serving as an Oxford Fellow to directly advise Yvonne Ali-Sawyerr, the Mayor of Freetown, Capital of Sierra Leone, on policies regarding energy, urban transportation, and climate change. Working along with the consultants from C40 Cities, he helped evaluate and improve policies and programs that make Freetown a more habitable and sustainable city for all residents.
Labour, Get Off Your Moral High

Horse
Sharon Chau

wrote an article "Labour, Get Off Your Moral High Horse"

published in the Trinity Term issue of the Oxford University Labour Club's publication "Look Left".
Brian Wong

is recently appointed to the Advisory Board of the Oxford Student, a student-run newspapers at Oxford, and formally appointed Co-founder to the Oxford Policy Advisory Group which provides policy guidance to tackle global challenges. Congratulations!
Dennis Ngan

has recently been promoted to the Deputy Executive Manager (Engagement) of the Hong Kong Jockey Club Charities Trust (HKJCCT). His new role is to reinforce HKJCCT's image, profile and voice leadership both locally and internationally, and gain stronger public profile and reputation as the biggest community benefactor in Hong Kong. Congratulations!
Out In The World
Chris Wong

founded Out In The World, Yale Jackson School's very own LGBTQ student organisation aimed to strengthen student affinity, promote diversity and inclusion, and highlight the policy challenges facing queer people worldwide. He held the inaugural event in November 2022 on qurring in a global affairs career. He was also appointed to the Diversity Equity and Inclusive Council of the Jackson School as a student representative.
Fries on the Pier
Dongfang Guo

has co-hosted a podcast channel called "Fries on the Pier". The channel invited guests from all walks of life to discuss the meaning of life.
Sharon Chau

is awarded a Rhodes Scholarship to pursue MSt in Women's, Gender, and Sexuality Studies, and the Master of Public Policy. Well done!
Events Organised/ Spoken/ Attended
As part of her work,

Qingling Kong

conducted field missions to Tanzania, Uganda, and Côte d'Ivoire respectively in July, October, and November 2022, to provide technical backstopping to stakeholders and partners in government agencies, universities, and the private sector, aimed at enhancing higher technical education for youth high-level skills development.
Qingling presented her research paper at the Tenth Pan-Commonwealth Forum on Open Learning organized by the Commonwealth of Learning held in Canada, from 14 to 16 September 2022. Under the thematic area of fostering lifelong learning, she shared insights on leveraging university-industry collaboration on enhancing youth skills development and empower the youth in the context of Tanzania.
James Chan

held two press conferences on 15 and 22 November 2022 to launch "A Guide on Equal Access to Justice for Persons Who are Deaf and Hard of Hearing" (the Guide) and "A Study on Comprehensive Sexuality Education in Secondary Schools of Hong Kong" (the Study) for the Equal Opportunities Commission, respectively. Both Guide and Study were covered by the local media extensively.
August 2022
Ankie Ng

shared her journey on founding Shifted and creating social impact with Yr 12 students at Chinese International School during the International Baccalaureate Induction Week.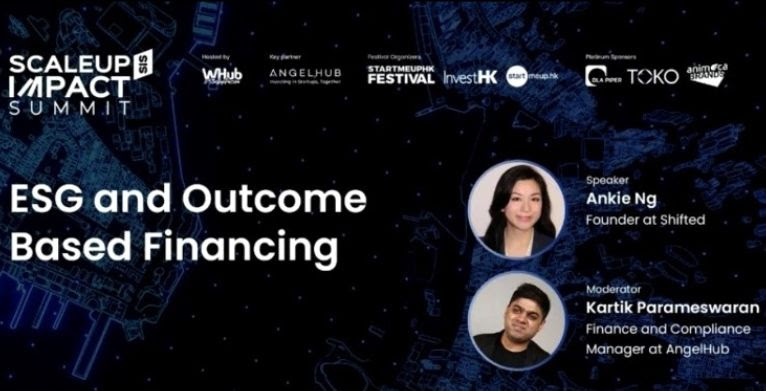 September 2022
Ankie spoke on a 'ESG and Outcomes-based Financing' fireside chat at the 'Metaverse x Universe' Scaleup Impact Summit, a flagship conference of the annual StartmeupHK Festival by InvestHK. She shared her experience about how sustainable and impact-led tech start-ups can ensure achievement of the ESG goals while scaling up and what exactly is Outcomes-based Funding Financing (OBF) and where Asia is in terms of building the OBF ecosystem.
November 2022
Ankie

helped organize the Sustainability panel as an Organizing Committee Member at the 15th

annual Social Enterprise Summit (SES) (社企民間高峰會).
Asia Philanthropy Congress
As part of his work,

Dennis Ngan

took part in the closed-door foundation roundtable session of the inaugural Asia Philanthropy Congress organised by the Nippon Foundation (the largest foundation of Japan) at Tokyo in mid-November 2022. The roundtable set up common agendas to deal with Asia region's social issues by facilitating dialogue among foundations. Senior management of some 20 top foundations from Asia were invited to the closed-door section.
Kwok Scholars' dinner
15 Kwok Scholars and 5 directors/ advisors/ friends of the Association had a dinner on 26 July 2022. Attendees reconnected and ignited new ideas.
Oxford MPP @10th
The Blavatnik School of Government marked 10 years of teaching the Master of Public Policy (MPP) in September 2022. Some of our MPP cohort attended the celebrations at Oxford.
Finding new light in the holiday spirit
The last three years have been strange.

In the summer of 2019, I took a trip back to Oxford, followed by a weekend in Tokyo, then family holidays in Japan again in autumn, and finally ended the year with a tour in Burma with my best friend.

We celebrated New Year's Eve in Yangon. We did not know what's coming.

Things began to change only weeks later, in January 2020 – from Wuhan, to Beijing, to cities in China and rest of the world. The rest has become part of the history labelled with Covid-19. For me personally it's almost three years being lost without a trace. Most of the time I felt isolated, disoriented, and defeated. But I have never stopped searching for the light at the end of the tunnel.

In September 2022, I returned to Hong Kong, after 6 years since the last short visit in 2016. Work brought me back to spend a few months with the Asia Pacific regional office of a large international bank. My role has been in reputation back in mainland China for the bank, and here too. By reputation, the function is essentially a combination of cheerleading and gate keeper to maintain a healthy public perception of the institution, and hopefully, if we do everything right, to improve the image.

Since arrival, many have told me that Hong Kong has changed. The pandemic has tested the resilience of this city and its people. The economy was deeply wounded and so was the confidence. And Hong Kong has not been alone in this. Where I came from, cities in mainland China, have been and are still going through a very tough path to put an end to and rise above from Covid-19.

Right now as I am writing down these words, the future feels uncertain in every aspect of life. Sometimes when I looked back into those Oxford years in nostalgia and how the scholarship from Dr Kwok has changed my life, the present and foreseeable future look both pale into insignificance by comparison.

But sometimes, I do catch a glimpse of light at the end of the tunnel. It is true that some of us might be sailing in difficult waters, but now is more important to fix our eyes on the lighthouse rather than on the rocks beneath which are trying to stop us from going where we want to go.

I am very glad that I finally had the chance to work and live in Hong Kong and it has extended into the holiday season. The upcoming Christmas is for joyful celebrations but also it is also the time to pack up our worries and sorrow and replace them with hopes and dreams into the new year. It is also about finding new light – just like the vitality that is coming back to the city when we see more travelers and visitors in those busier streets.

And I hope my families and friends can all find their new light despite any sort of circumstance. Love, kindness, patience and persistence – with all these, and a little help from cheerful songs and glittering Christmas trees, we rebuild our confidence on solid foundations and look expectantly into the year of 2023.

Haining Liu